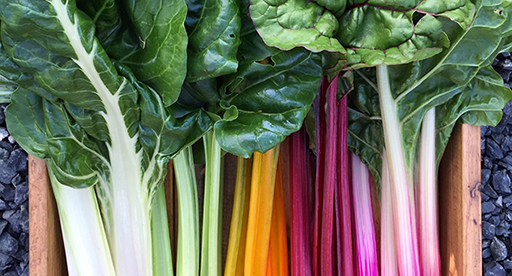 While you may not be able to plant new crops like you normally would at the moment, there's plenty of crops that will grow again after harvesting.
We've put together our top cut and grow again crops so you can get more homegrown goodness from the plants you already have instead of planting new ones.
Leafy greens
With leafy greens you can harvest the outer leaves as and when you require them, and they will regrow. If you start picking leaves early enough and leave enough of the plant in the ground, you should be able to harvest for a number of weeks.
Lettuce

Spinach

Silverbeet

Mesclun

Mizuna

Mustard

Rocket

Kale

Bok choi
Herbs
Herb leaves can be pinched off and used in cooking as you need them, and will continue to produce fresh growth as they are harvested. 
Parsley

Coriander

Oregano

Sage

Thyme
Other vege crops
Sprouting broccoli - unlike normal broccoli, sprouting broccoli can be harvested a shoot at a time and will continue to grow if regularly picked. 
Spring onions - spring onions are ready to harvest as soon as the stems are as thick as your little finger. Snip spring onions at the base when you are ready to harvest, and if you leave the roots in the ground they will regrow. 
Beetroot leaves – beetroot have two uses, the small leaves make a good substitute for leafy greens and can be used in salads, steamed or sauteed. 
Tips to keep your crops healthy and growing
Feeding - plants need to be fed to stay happy! They use nutrients from the soil as they grow so replenishing nutrients during the growing season keeps plants healthy and maximises production.
Watering - keep your garden well watered. Regular deep soakings are better than shallow watering. Water early in the day or later in the evening, taking care to water the soil not the foliage where possible, to limit encouraging disease.
Mulching - mulch your garden to suppresses weed growth and helps keep soil moist. If you dont have mulch you can use fallen autumn leaves and lawn clippings. 
Observing - look out for pests and diseases and lay Tui Quash as autumn is a busy time for slugs and snails. 
We'd love to hear other cut and grow again crops you have! Share in the comments below.
When should I plant
in
Jan
Feb
Mar
Apr
May
Jun
Jul
Aug
Sep
Oct
Nov
Dec
Harvest in

30-40

days