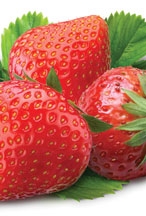 A simple and delicious fruit salad to celebrate the best of the summer fruits! The mint syrup will keep for a month in the fridge in a jar.
Ingredients:
8-10 cups of summer fruit (strawberries, peaches, nectarines, pineapple, blueberries etc), chopped
100g caster sugar
2/3 C water
7 sprigs of mint
Juice of 2 oranges
Juice of 1 lemon
Pinch of salt
Place the sugar and the water in a saucepan and bring to the boil, stirring constantly.
Simmer for 5 minutes.
Remove from the heat.
Chop up the mint.
Add to the hot syrup and cool.
Strain, and then mix in the juices and salt.
Pour over chopped fruit, and serve.