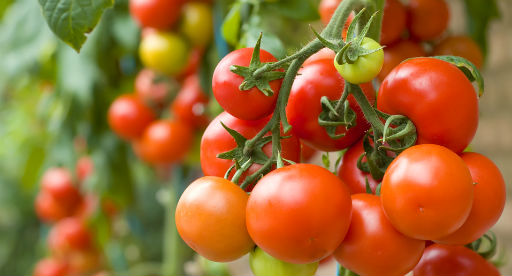 With January being one of the main harvesting times, lots of delicious summer crops will be ready to harvest and it's the perfect time to plant more to ensure a continued supply! If you go away on holiday, organise someone to water your plants while you are away.
What to plant in January

In the vegetable garden
Dig in Tui Compost and Tui Sheep Pellets

 before planting to replenish nutrients used by previous crops. Compost is also an excellent water saver.

Tomatoes: Bird netting may be required to protect the ripening tomatoes. Continue staking tomatoes, keep pinching out new laterals that appear and keep plants well watered. For the best flavour, leave the fruit to ripen on the plant.
Potatoes: for main crops still in the ground, mould up soil around the leaves to encourage more tubers and to keep the sun off them. A side-dressing of Tui Potato Food will give them a boost.
If aphids and whitefly are still a problem, try blasting with a hose or spray with an insect control product from your garden centre.
In the fruit garden
Pick nectarines, passionfruit, cherries, blueberry, strawberries, raspberries, apricots, peaches, plums.
Plant more strawberries. Trim long runners back to the centre of strawberry plants, to encourage another batch of fruit. The runners can also be planted out as new strawberry plants.
Add a layer of Tui Mulch & Feed around the base of fruit trees to maintain moisture and keep the area weed free.
Aphids, whitefly and scale insects may be about. Blast small infestations off with a hose. For larger infestations spray with an insect control product from your garden centre.
In the flower garden
Pick vibrant blooms including roses, hydrangeas, fuchsias, dianthus, delphiniums, lilies, gladiolus, sweet peas, agapanthus, sunflowers, geraniums, cosmos, sunflowers.
Plant petunias, impatiens, calendula, dahlias, echinacea, verbascum, verbena, alyssum, cosmos, gaillardia, marigolds, nemesia, dahlias.
Deadhead or cut back summer flowers to encourage a fresh batch of flowers.
Apply Tui NovaTec Premium Fertiliser to flower beds and pots and containers to replenish nutrients. Fertilise roses with Tui Rose Food.
Tui Tips
Lack of water causes plants to become dehydrated with wilted or curled leaves. To revive dehydrated plants give them a good, deep soak with water and Tui Organic Seaweed Plant Tonic.
Apply Debco SaturAid granular soil wetter to garden beds and pots to assist water reaching the root zone of plants.
When should I plant
in
Jan
Feb
Mar
Apr
May
Jun
Jul
Aug
Sep
Oct
Nov
Dec
Harvest in

60-85

days