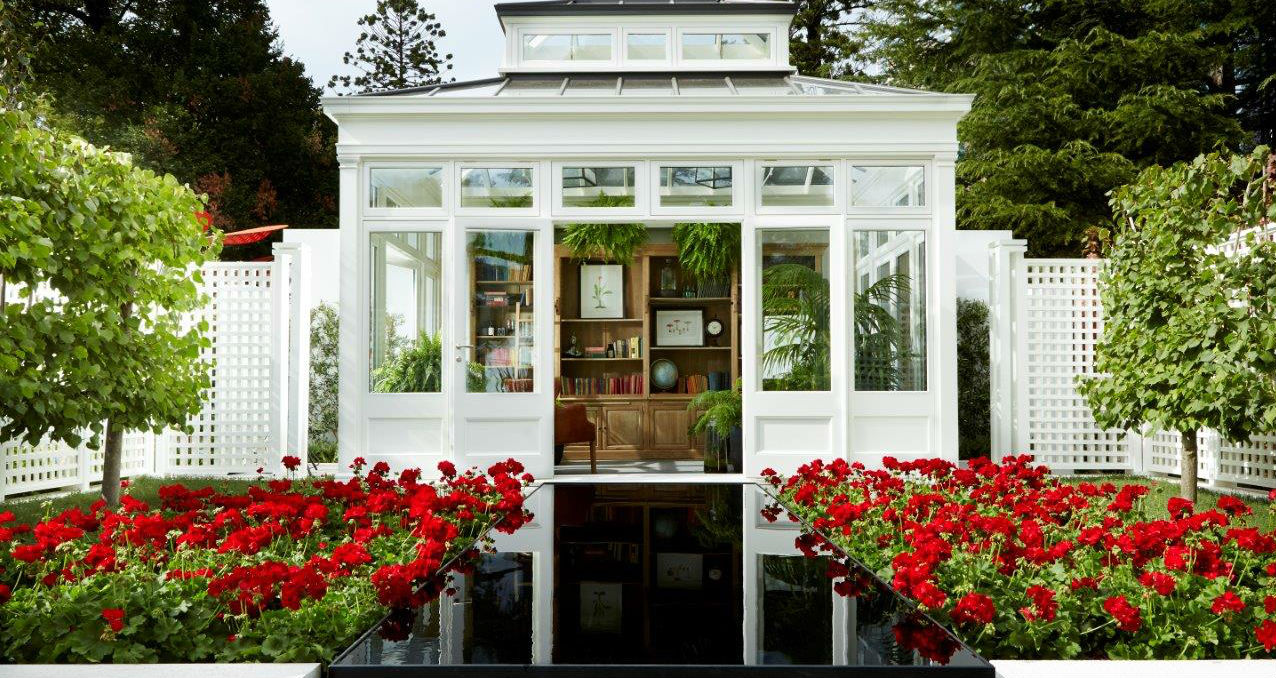 While humming the well-known tune, there is no business like show business, like no business I know! I was captivated and drawn into the magical event that was The Melbourne International Flower and Garden Show 2014.
Each year I make the pilgrimage across to ditch to enjoy MIFGS, as its fondly called, and this year it exceeded every expectation. Normally I am charged with a job to do, but this year I had no tasks or responsibilities, other than to soak it up and enjoy.
Even the weather was kind, with more large outdoor gardens and masses of plants and garden associated products and sculptures to buy, I had to extend my trip and stay another day.
Highlights were:
The Gardeners Library (image 1) - was a haven of botanical beauty, with clever planting and exceptional use of space, this garden just kept drawing you back into it, and it stuck to its brief by creating numerous quiet spaces to retreat to where you can enjoy the solitude of books.
The Patriarchs' Garden (image 2) - was a true tribute to loss and how gardens, people and places connect through these times. This garden symbolised the giving nature of plants and the environment and was well worthy of its successes and gold medals.
Here and now (images 3 & 4) - was an outstanding garden that combined outdoor living spaces with a both edible and picking flower gardens. The use of outdoor space and plant combinations had show goers scribbling down plant names. Well done, a tremendous outcome for the designers.
Kids Cubby Hole Gardens (images 5 & 6) – the fierce sun in Australia limits kids activities outside, this year the cubby house gardens drew children and families in, with super innovative ways to house kids outside in the garden.
Floral section – this years floral work seemed to be of a higher standard than previous years, set in the majestic exhibition centre, millions of blooms were bursting for front row bragging rights to stop you in your tracks. For anyone with a slight floral interest this years displays were engaging with some very achievable elements and ideas to take home.
If Melbourne is on your radar of a city to visit, why not do it next autumn, and take in one of the best flower and garden shows around, MIFGS.
By Rachel Vogan
Thehappygardener.co.nz