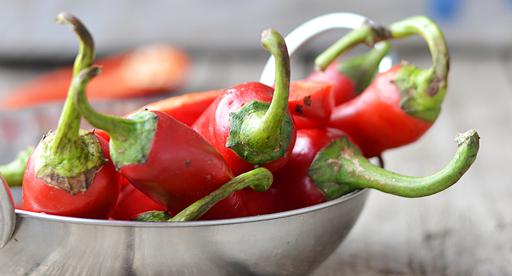 Nothing beats the satisfaction of using fresh harvests from your garden in your cooking. Grow a variety of ingredients perfect for Mexican style dishes in your own backyard to create a Mexican feast from your garden to table! See our guide to growing popular Mexican ingredients below.
Tomatoes
Tomatoes take pride of place in every Kiwi's garden over the summer months and are a fresh and juicy ingredient in Mexican inspired dishes.
Capsicums
Capsicums can be added both cooked or raw to your Mexican dishes, although once cooked, they become tender and very sweet and mellow. Plant a range of capsicums to add a variety of colour to your meals.
Coriander
Add a flavour punch to your Mexican inspired dishes with freshly snipped coriander from your garden. Also called cilantro, coriander is a quick-growing, hardy herb and can be planted all year around. Its leaves have a delicate sweet flavour, adding freshness to your meal. Pinch off leaves as required and use in your dishes either cooked or fresh.
Limes
Add zest to your Mexican feast with juicy fresh limes plucked from the tree in your backyard. Accompany dishes with sliced lime or drizzle over the juice after cooking.
Chillies
Give your Mexican dishes an extra kick with freshly harvested chillies. They come in many shapes, sizes, colours and heat levels – pick a variety depending on how spicy you like your food!.
Avocados
The must have ingredient for guacamole to accompany Mexican flavoured dishes! With their creamy buttery flavour, avocados are best eaten raw and can also be sliced and added to dishes on their own.