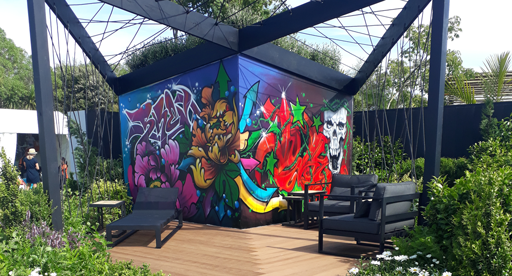 Last week the NZ Flower & Garden Show was held in Auckland at the Trusts Area, Henderson. The show offered a fun day out with plenty of ideas and inspiration for it's green fingered visitors! Trends included pops of colour, bright florals (including bee friendly flowers), water features, upcycling and relaxing green oasis'. Discover the top trends below.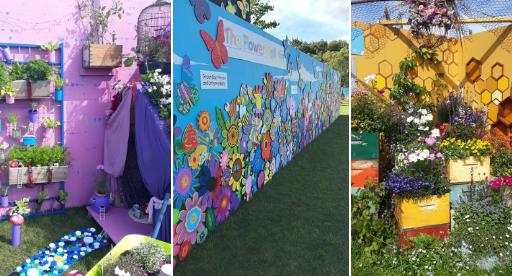 Pops of Colour
Many of the floral garden displays incorporated bright colour palettes, from light dusty pinks and purples to vibrant reds and oranges. The colourful flower wall made by Greenbay Primary and Intermediate School was a standout feature at the show. The topic of bees and pollination incorporated into the colourful displays was also a highlight.
School Gardens
The Garden to Table programme allows schools to design, create and construct their own gardens. It's a great opportunity for the children to be involved in the show while using their skills and gaining more knowledge about gardening and the benefits of 'growing your own'. Themes from this year's school gardens included colour, sustainability and protecting our forests, culture, edible gardens and local bird life. We were pretty impressed!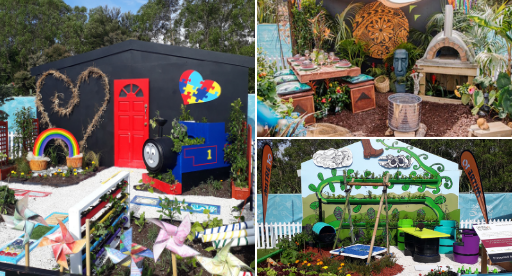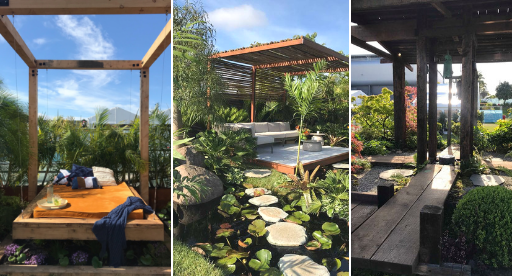 Balinese Inspired Retreats
Bali inspired 'retreat' gardens where a popular theme this year. Outdoor couches and day beds gave a relaxed and inviting feel to the spaces, where you could imagine yourself sitting and taking in the surroundings. Situated among lush green palms and plants there was a real sense of calmness and serenity.
Floral Creations
Beautiful and abstract floral displays were showcased indoors at the arena this year. They not only looked stunning, they also smelt amazing. The use of ferns, roses, giant proteas, lilies and birds of paradise were carefully paired together to create stunning pieces of art.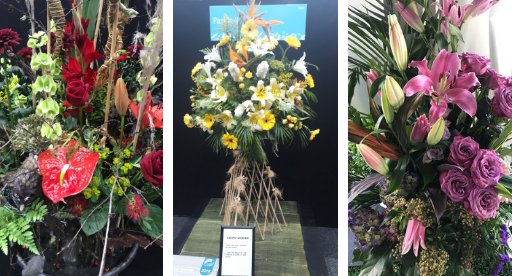 Upcycling

The Resene Upcycle Garden Challenge was back this year with some very inspiring and creative entries. The garden creators found new purposes for items like tyres, old bath tubs, pallets and plastic bottles, even down to empty egg shells used as a mini garden - a great idea to do with the kids!
Water Features
A common theme with many of the gardens this year was the use of water to create tranquil, calm and relaxing spaces. From water ponds among rocks surrounded by greenery, to water features and sculptures, these water inspired gardens offer a quiet and peaceful feel. Pergolas we also integrated for added interest and to offer shade.