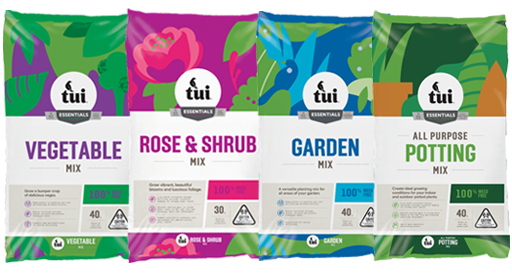 We're a passionate bunch here at Tui, committed to helping Kiwis create a home and garden they love and are proud of.
We like to keep things fresh, so we've come up with a new look for our packaging and brand. Our new look draws strongly from our Kiwi roots, whilst enabling us to highlight our key features of our products' efficacy, quality, reliability, trust and ease of use.
You'll see we have retained the vibrancy and differentiation of our current packaging and evolved this to feature a custom designed illustration.
You'll start to see our new look roll out in store over the next few months, including for some exciting new products!