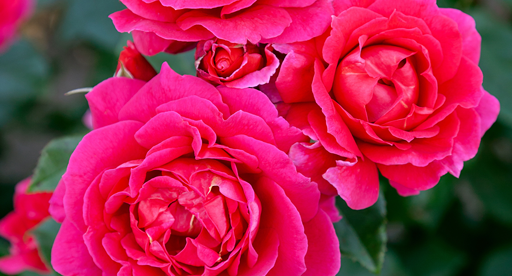 Winter is the perfect time to plant roses and when the best selection will be available in garden centres. Follow our guide to choosing the right rose and our top picks for your rose garden this winter.
Finding the Right Rose
Roses come in all shapes, colours and sizes. Each season, new varieties appear, as the demand for innovation, new colours and hardier plants is relentless. 
Choosing the best rose varieties for your specific climate should mean fewer pest and disease issues and an overall healthier garden.
When selecting roses for the garden:
Choose well branched healthy looking specimens.
Avoid rose plants which have withered or damaged looking stems.
Look for the high health symbol on the rose labels, this means the roses are free from virus and disease.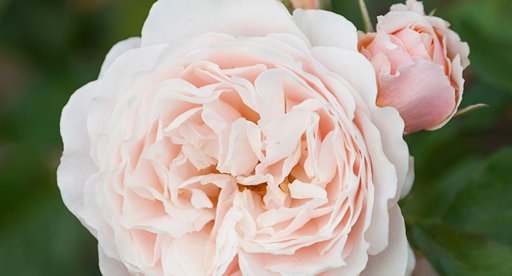 Consider these tips to assist in rose selection:
Climbing or rambling roses can be trained along a fence, veranda or pergola. Provide strong supports and these roses will create a stunning look.
Flower Carpet and low growing varieties have real flower power. They are a popular choice to add height and form to rose and garden beds.
Standard and bush roses are perfect to create a formal look and focal point for any garden. Plant bulbs and herbs below these roses for year-round colour.
Scented roses are a great choice for entrances, lining paths and under windows.
Patio roses are typically compact and durable so grow well in pots and containers for the patio. Also are great for picking.
Miniature roses are dainty and small, so perfect for planting as flower borders.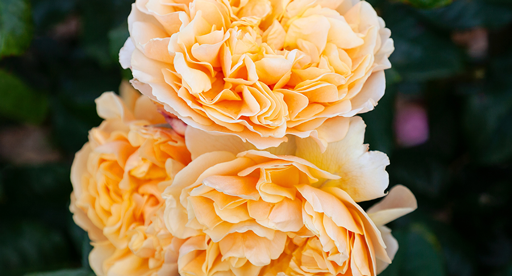 TOP WINTER PICKS
The below roses from Matthews Roses. The first three are from their 'My Rose' collection; A Moment in Time, Berry Nice and My Treasure will make beautiful additions to your rose garden.
All three varieties are part of their exclusive range of easy care floribunda roses bred by Bob Matthews from his stunning creation 'My Mum'. The entire collection is perfect to mix and match in your garden with superior health and repeat flowering garden performance.
'Berry Nice' - dazzling shades of berry magenta-pink flowers smother the bushy easy care plant. The blooms stand out on glossy foliage putting on a show stopping display!
'A Moment in Time' - an elegant blush champagne blooms in new vintage flower form. This healthy easy care rose is outstanding for your garden or bouquet. Exquisite fragrance.
'My Treasure' - a superb easy care rose providing a bounty of repeat flowering apricot golden blooms with open ruffle form. Very bushy plant with lush green foliage. Delicate fragrance.
For a soft lilac show 'Forget Me Not' a

mazing abundance of lilac flowers, open to reveal golden stamens. An enchanting rose, repeat flowering on a healthy bushy plant with a delicate fragrance.