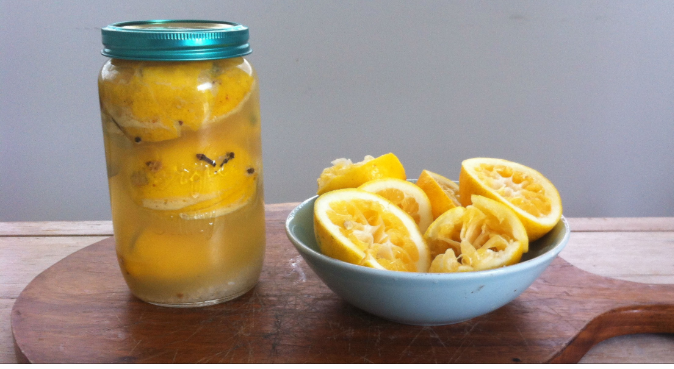 Preserved lemons are traditionally used in Middle Eastern cuisine, and can also be a tasty addition to fish and pastas. This recipe is a favourite of one of the Tui team members, and is a great way to make the most of the abundance of lemons in your (or your neighbours!) backyard.
Ingredients
8 medium sized unwaxed lemons- washed
Approx ½ a cup of seasalt
¼ tsp pickling spices
1 bay leaf
1 sterilised preserving jar
Working over a bowl, so you catch any juices, cut 5 of the lemons almost into quarters- leaving the top and the botton of the lemon intact rather than slicing the whole way through.
Squeeze each end of the lemon so the cuts are forced open.
Push 1 tsp of sea salt into each cut. Repeat for all 5 lemons.
Add a layer of salt (approx 4 tsp) over the bottom of the jar.
Pack lemons in tightly, adding two of teaspoons of salt in between each lemon.
Add the pickling spice and bay leaf.
Squeeze the juice from the remaining 3 lemons, and pour in to the jar, so it is full. If you don't have enough lemon juice, top up with water.
Seal the jar and store in a cool, dark area for 3- 4 weeks, before opening.
Once opened, store in the fridge.