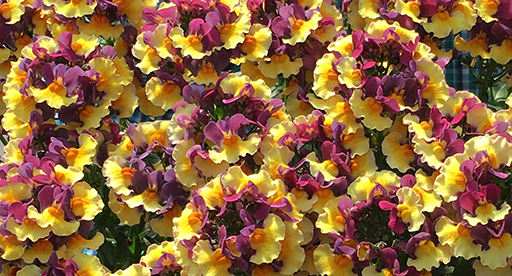 If you're wanting to add some vibrancy to your backyard space, Zealandia have shared with us some of their stunning new season blooms. Create eye catching displays in your garden space with these unique varieties.
Plant in pots, hanging baskets and flower beds to add a splash of colour to your outdoor setting.
Calibrachoa Can-Can Bumble Bee Pink
Calibrachoa Can-Can Bumble Bee Pink is the first calibrachoa that has a coloured eye that forms into a star pattern. The masses of striking blooms have a compact nature and put on a stunning display. These blooms have a long flowering period, and will continue to flower even in areas of low light. Calibrachoa Cabrio Eclipse Lilac and Calibrachoa Callie Star Orange are two other lovely variants.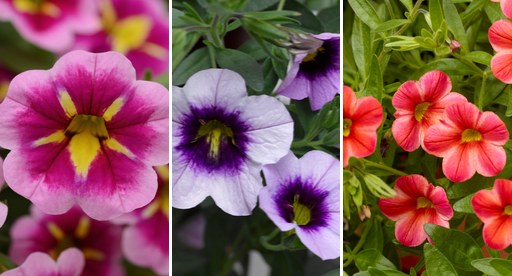 Carnation Love Chantilly and Parfait
Chantilly and Parfait are a stunning new series of Carnation Love with delicately coloured, vintage style flowers. Chantilly produces flowers with a pale pink tone with a contrasting darker pink on the tips of the petals. Parfait has medium yellow flowers with a striking dark pink edge. Chantilly and Parfait are compact and bushy, making them a great option for pots and containers, planted in groups, or on their own.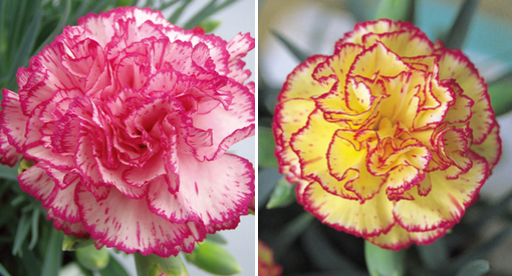 Dahlia Dalaya
The new Dahlia Dalaya series will create a show stopping burst of colour. The four varieties in this series; Bali, Devi, Jadoo and Krishna range from strong bold single colours to two tone stunners. These beauties are of medium vigour, have great branching habits and strong resistance to mildew.
Nemesia Penhow™ Aromas
Nemesia Aromas will stun the crowd. These modern blooms include combinations of purple and yellow, maroon and yellow, white and yellow, are beautifully layered and produce masses of colour. As well as a dazzling show, these blooms give off a wonderful aroma that's produced by the flowers. Nemesia Penhow Aromas grow compact and will look great on their own or on mass.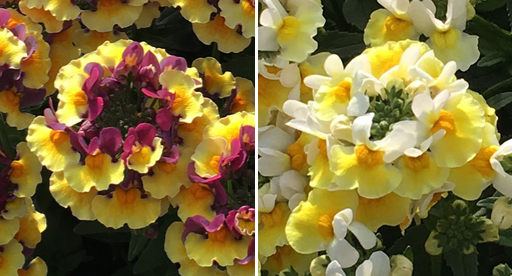 Osteospermum Fortunette
Osteospermum Fortunette are a series of compact, free flowing and low maintenance daisies. They have a smaller growing nature and produce flowers over the entire plant. Available in four stunning colours, White Blush, Red Flare, Dusky Rose & Yellow Magic they will create a gorgeous impact in your garden.