Go from garden to table with ease this summer by growing delicious ingredients for your favourite summer meals. It's not only about the edibles - spruce up your entertaining space with some luscious green foliage to complete your entertaining oasis.
FEED THE CROWD
Pizzas are the perfect dish for feeding a crowd over the summer entertaining months! Plant a combination of tomatoes and flavoursome herbs for the perfect pizzas toppings. Choose a spot for your garden that is close to your kitchen or pizza oven so you can easily go from garden to table. A raised garden bed is a great option to plant plenty of pizza ingredients. However, if you're short on space, you can grow tomatoes and herbs in pots and containers.
For tomatoes in the garden add a layer of Tui Tomato Mix, specifically formulated with extra potassium to encourage a plentiful harvest of big juicy fruit. For herbs add a layer Tui Herb Mix, rich in nitrogen to promote green, leafy growth and continuous harvesting. Mix in Tui Sheep Pellets.
• Top tomatoes for pizzas: Money Maker (reliable and flavoursome), Beefsteak (large and tasty), Grosse Lisse (full of flavour), Sweet 100 (small and sweet).
• Herbs for a flavour punch: parsley, thyme, oregano and basil provide the perfect finishing touch. Rosemary is also one to remember - chop into pizza dough prior to cooking.
Use a fertiliser specially blended for what you are planting such as Tui Tomato Food for tomatoes, or use an all purpose variety such as Tui NovaTec Premium.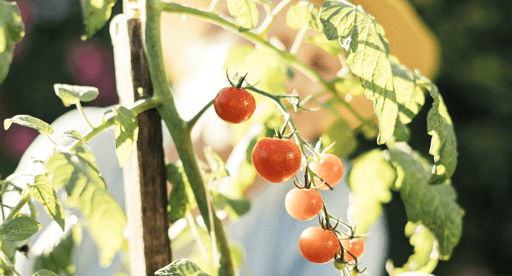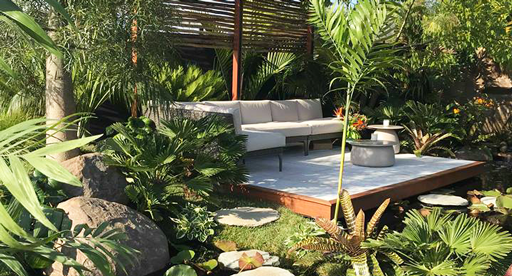 GREEN UP YOUR OASIS
Brighten up and bring a relaxed tropical feel with the following plants:
Gardenia jasminoides 'Veitchii' – an evergreen flowering plant that grows best in full to partial sun. It has glossy dark green leaves and highly perfumed white flowers.
Hibiscus – hibiscus add a gorgeous colourful touch to any garden.
Pseudopanax 'Cyril Watson' – this evergreen native has decorative shiny foliage with multiple stems. Preferring well-drained soil in a sunny position, this plant forms an attractive bush shrub.
Hoheria populnea 'Purple Wave' – a fast-growing native tree that can reach heights of four metres, with striking dark green leaves that are purple underside. Bears an abundance of white blossom-like flowers through summer.
• Chatham Island Nikau Palm – this well-known, fast growing palm has a high tolerance for wind, dry summers and poor soils.
SUMMER SALADS
If BBQs are your summer staple meal, mix and match the below salad suggestions and enjoy tasty, fresh ingredients at your fingertips.
• Salad green staples: mesclun, spinach, lettuce, rocket, spring onions. Pick the leafy greens as you need and they will grow back.
• Extras to suit your cooking and tastebuds: Radish, cucumber, tomatoes, sweetcorn, basil, coriander, parsley, radish, mint (for your new potatoes!). Don't forget to plant marigolds as companion plants to help deter insect pests.
Before planting prepare your soil well by digging in compost and Tui Sheep Pellets. Then add a layer of Tui Vegetable Mix. If planting in pots and containers fill with Tui Vegetable Mix.
Going on holiday? Create a portable garden so you can still enjoy fresh delights while you're away from home. Choose a container that can be easily transported once it is planted up and fill with your favourite salad ingredients.