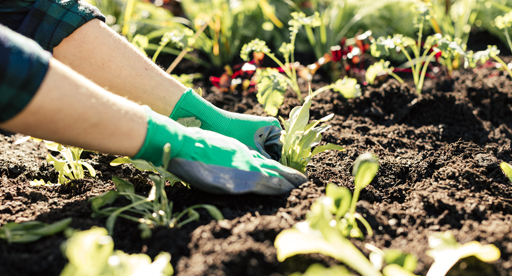 Spring is here and it's time to get your vege patch sorted for the months ahead. There's plenty of exciting crops to grow and preparation is key to success. Follow our tips below to the ultimate vege garden this season.
Choose a spot that is sunny, sheltered from the wind and easy to access for harvesting and watering. Like building a house a good foundation is the key to success in your garden.
Soil is the backbone to any good garden, the better the soil, the more successful your garden will be. Dig in Tui Sheep Pellets and compost and then add a layer of Tui Vegetable Mix before planting.
Across New Zealand there are differences in climate and soils, so some plants are planted at different times of the year depending on your region. Our planting calendar has a handy list detailing what to plant each month, based on your region.
As a rule of thumb spinach, lettuce, radish, rocket, leeks, broccoli, cabbage, cauliflower, silverbeet, celery and spring onions are all good 'beginner' crops.
The best times to plant are early in the morning or late in the day, so the plants aren't exposed to the hot sun straight away, and be sure to always water plants well before and after planting.
Feed your plants and they will feed you! Use an all purpose fertiliser such as Tui NovaTec Premium fertiliser to provide nutrients over a sustained period of time. Or choose a fertiliser specially blended for your crop like Tui Vegetable Food. 
Keep your veges well watered, particularly as the weather warms. Add Tui Organic Seaweed Plant Tonic to your watering can for an extra boost and to help your veges cope with extremes in temperatures.
Your veges are ready to harvest when they are about the size you see them in the supermarket.
Leafy crops like spinach can be harvested a leaf at a time – so you can pick as you need.
Protect your plants and suppress weed growth with layers of mulch like Tui Pea Straw Mulch.
Lay Tui Quash slug & snail control every few weeks to protect your seedlings from slugs and snails munching on your seedlings!
Follow our step by step guide to growing veges all year round here