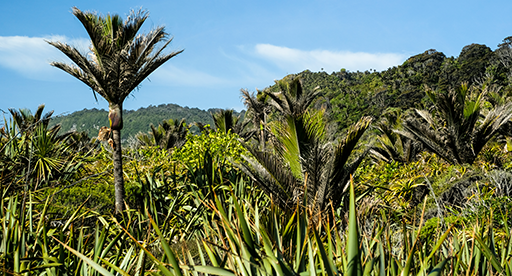 New Zealand is really just our big backyard, inclusive of our beautiful landscapes, waterways and forests. Just like your backyard at home, it needs taking care of.
To help make an impact on climate change and improve our biodiversity, wildlife habitats and environment, Mitre 10 has partnered with conservation charity Trees that Count to donate funds that go towards helping plant thousands of native trees.
Trees that Count's mission is to make it easy for Kiwis to plant millions of native trees. That's why they match funds and gifted trees to different planting organisations over the country. Here's how you can help:
When you purchase any Tui Growing Mix from Mitre 10, they will contribute 5c to the fund. This includes container, potting & garden mixes, as well as vegetable, bulb, seed raising, rose & shrub, tomato and strawberry mix).
When you purchase any native tree or shrub from Mitre 10, they will contribute 5c to the fund.
Mitre 10 have funded 6,160 trees so far. This is enough trees to help remove 1,402 tonnes of Co2 from our atmosphere over 50 years! Trees that count have funded the planting of an incredible 33,154,531 trees since 2016.
Find out how you can help tackle climate change and support Trees that Count Here >