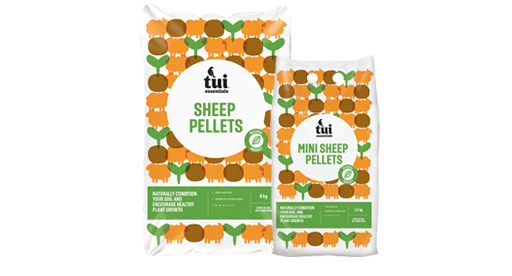 A Kiwi icon in the garden! Try new Tui Sheep Pellets and prep your garden for spring.
Like kiwifruit are to pavlova, and jandals to summer, Tui Sheep Pellets are the perfect partner for your plants. Containing all natural pelletised New Zealand sheep manure, Tui Sheep Pellets are the essential Kiwi garden ingredient.
Sheep pellets add organic matter to improve soil structure, encourage earthworms, and nourish your plants. Use year-round throughout your garden to make the most of your piece of paradise.
Try either the 8kg bag or the convenient 1.5kg Mini Sheep Pellets this season.