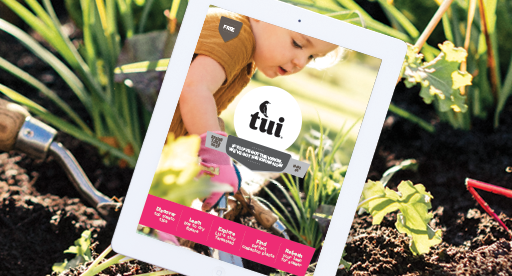 The biggest growing season in the garden has arrived. From creating a mini orchard and planting tomatoes to growing beautiful blooms for bouquets, our Tui Spring Times aims to inspire you to grow.
This edition features:
After a mild winter many if you will be enjoying plentiful homegrown harvests and it's the ideal time to top up your patch with spring crops. Check out our spring gardening guide. 
Ministry of Ground landscaper Dan shares his top picks for creating a mini orchard at your place. 
Find the ideal match for your spring veges with our Spring Companion Planting guide.
For a bumper crop of flavorsome tomatoes in time for summer, we share handy tips plus three simple steps to success. 
Liz Anderson (@tiny_farmstead) shares her pride of place in North Auckland. Discover her beautiful farmyard including productive raised vege gardens, fruit trees and chickens.
Get your lawn ready for summer entertaining and backyard activities with our tips to patching, feeding, weeding and watering. 
Get your floral fix as Shaye Woolford, owner of On My Hand Styling & Flora shares her guide to drying flowers and creating a dried floral bouquet. 
Discover our spring product picks, with some exciting new products to keep your garden healthy and refreshed.
Read the Tui Spring Times magazine: 
Download a PDF version here
Or look out for a copy in-store at Mitre 10 or your local garden centre