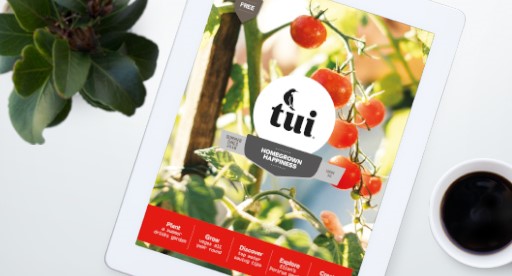 Summer is an exciting time in the garden as your spring planting efforts come to life! To inspire you in the garden this season, our Tui Summer Times magazine features planting a summer drinks garden, new season blooms, top water saving tips and Elien Lewis' Porirua garden.
Featuring:
Plant a half wine barrel with citrus and herbs for the perfect summer drinks garden.
Discover top water saving tips for summer.
Go from garden to table with ease by growing delicious ingredients for your favourite summer meals.
Be inspired by someone else's Pride of Place as Elien Lewis shares her Porirua piece of paradise and how she grows in a small space with limited sun.
To help you create a home and garden you love, discover our step by step guide to Growing Veges All Year Round, and our tips to creating a Potted Plant Oasis both indoors and outdoors.
Explore the new Tui website and growing guide including days to harvest for your favourite summer crops.
Read or download: