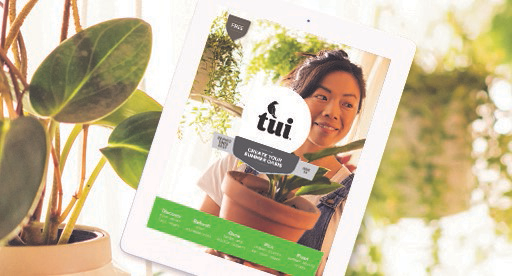 With the longer, warmer days comes an abundance of delicious homegrown harvests to enjoy with family and friends at your place. Our Tui Summer Times includes tips and inspiration for summer-loving crops, edible flowers, indoor plants and never fail veges.  
This edition features:
We love seeing how your Pride of Place is looking, discover a few of our favorite snaps shared over spring. 
Summer in the garden means delicious spring vege crops are ready to harvest and enjoy. To keep up a continuous supply, check out our summer gardening guide.
It wouldn't be summer without strawberries, and the taste of freshly picked berries is unbeaten. Learn how to get the most out of your strawberry patch. 
Discover answers to common garden questions for summer garden success. 
Liz Anderson (@tiny_farmstead) shares her top five never fail crops for vege success in your place. 
Get your indoor plant fix as Lara Bui, owner of Cool Plants shares her top five tips to caring for indoor plants. If you're just starting your indoor plant journey, Lara shares tips to choosing the perfect plant. 
Salads fresh from the garden are on the menu over the entertaining season, discover winning ingredients for summer salad success.
Summer in the garden means exciting new products to keep your garden healthy and refreshed. 
Read the Tui Summer Times magazine: 
Download a PDF version here
Or look out for a copy in-store at Mitre 10 or your local garden centre