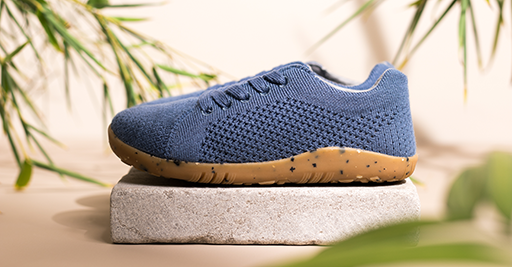 At Tui we acknowledge that we are at the beginning of our sustainability journey and, we are committed to keep improving by actively reducing our carbon footprint, improving our packaging and respecting the environment. 
Our friends over at Bobux are also committed to their sustainability journey, developing the environmentally conscious 'Seedling' collection. 
Bobux believe that imagination, creativity and a sense of adventure make the world a better place. Making it better is one thing, but making sure it's still around for our kids to enjoy is another. The Bobux Seedling bamboo shoe is one little step on a bigger sustainability journey, made with naturally sourced and recycled materials, helping children leave more earth-friendly footprints. 
The Seedling is Bobux's uniquely environmentally minded, super comfy shoe made with natural textiles that both little feet and the planet will love. Made with one of the softest fabrics on earth, the bamboo-knitted shoe is super lightweight, breathable, durable, and designed to support free movement.

Consciously crafted with recycled and naturally-sourced core materials, the Seedling helps children leave more earth-friendly footprints, while staying comfy and protected. Naturally insulating, hypoallergenic and UV protectant, bamboo is kind to kids' feet, while the recycled rubber sole offers durability, flexibility and grip for all adventures.

Bobux are proudly collaborating with One Tree Planted, and for every pair of Seedling shoes sold around the world one tree will be planted in Indonesia. Indonesia is home to their factories and shoe crafts people. By supporting this regeneration project Bobux and you will help protect critical wildlife habitats and provide sustainable livelihoods to local people.
Head over to Instagram for your chance to win a pair of the Seedling shoes, and a Tui Garden pack!  
Discover more about Bobux and shop the Seedling collection here >