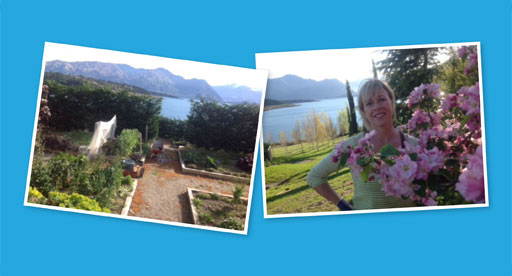 With blossoms blooming and new, soft green growth emerging from the bare winter earth, you can feel that spring is in the air. With the change of season comes the impetus to get out into the garden and start planting. There are few things in life more satisfying than watching seeds or seedlings you have planted grow to fruition, then being able then being able to share the freshness and flavour of their harvests with friends and family.
I'm all in favour of getting kids in the garden from a young age, so I'm thrilled to be actively involved in the Tui School Garden Challenge this year. It's a wonderful initiative and I've been enjoying browsing through the updates the participating preschools and schools are posting on the website. It's great to see so many children so enthusiastic about planting and tending to their own gardens and eating the fruits (and vegetables!) of their labour. I'm really looking forward to heading along to the school that collects the most points, to see the wonderful work they've been doing in their garden and help them celebrate their win.
Meanwhile, back in the kitchen I've been busy developing and testing recipes for my new summer annual, Annabel Langbein: A Free Range Life. It contains everything you need for a stress-free and delicious festive season and holiday - whether it's at the beach, the bach or at home. It also includes a gardening section covering the basics of growing your own produce, which I have been working on with my friends at Tui. If you're one of those people who heads off to somewhere remote over the summer break, then you'll also find my section on packing a mini holiday garden useful.
Spring is such a busy time of year in my Wanaka garden. As the soil temperature warms up, I've been busy digging in lots of nutritious organic matter before I start planting for the season. Once all threat of frost has passed (I hope) I'll be able to plant out my chitted potatoes and all those less-hardy summer crops like zucchini, capsicums, cucumbers, pumpkins, tomatoes and eggplants.
It's really useful to understand the different times that each plant type takes to grow. Fast-growing plants like rocket will be ready in weeks, whereas leeks can take four or five months! Down in Wanaka the growing season window is much shorted than it is in Auckland and so I tend to work back from when I expect the first frost, to time my latest plantings of anything that is frost-tender. I usually plant tow or three lots of seeds of things like zucchini to keep me going through the whole summer and into autumn. I have learnt here in the south that I can plant potatoes right through to the last week in January - and that way have new potatoes for Easter! Rocket and spinach are my first salad staples and they'll be ready to start adding to salads in a matter of weeks.
Speaking of rocket - one of my favourite recipes to whip up after spending a day in the garden is these simple Cheesy Rocket Scones. Rocket is such a hardy salad green it will grow year-round in many gardens, and if you're short of gardening space it can easily be grown in a pot on your balcony.
See you next month, for an update on how my Wanaka garden is progressing and some tips for getting your garden summer-ready.
Annabel
Annabel Langbein's Cheesy Rocket Scones
This ultra-simple recipe uses fizzy soda and cream to achieve a light-as-air result. Swap the rocket for parsley or spinach if you prefer.
For Sweet Orange Scones, use lemonade in place of the soda, and ½ cup sultanas or chopped dates, the finely grated zest of 1 orange and ¼ cup sugar instead of the rocket, cheese and cayenne.

Prep time: 10 mins
Cook time: 15-18 mins
Makes: 12-6
Ingredients:
4 cups self-raising flour, plus extra for dusting
1½ tsp baking powder
1 tsp salt
A pinch of cayenne pepper (optional)
3 handfuls (75g) rocket leaves, finely chopped
200g tasty cheese
1 cup chilled cream
1 cup chilled soda water
To serve: a little butter (optional).
Method:
1. Preheat oven to 200ºC and line a baking tray with baking paper.
2. In a mixing bowl combine flour, baking powder, salt and cayenne, if using.
3. Mix in chopped rocket and cheese.
4. In a separate bowl or jug combine the cream and soda water.
5. Make a well in the centre of the dry ingredients and pour in the liquid. Mix with a knife until just combined. If making in a food processor or electric mixer, pulse together flour, baking powder, salt, cayenne, rocket and cheese to combine.
6. Add soda and cream, pulsing 3-4 times until mixture just starts to come together.
7. Turn out onto a lightly floured surface and pat into a rough rectangle about 4cm thick.
8. Cut into 12-16 pieces and place on prepared baking tray.
9. Bake until scones are puffed and golden and they bounce back when pressed (about 15-18 minutes).
Freeze if not using the same day. When ready to use, thaw and reheat for 5 minutes in an oven preheated to 220C.
Serve warm or at room temperature, split open and spread with a little butter, if desired. If you have any left over the next day, they are also good split in half, toasted, spread with butter and topped with sliced tomato and a little salt and pepper.
For more great Annabel Langbein recipes see annabel-langbein.com