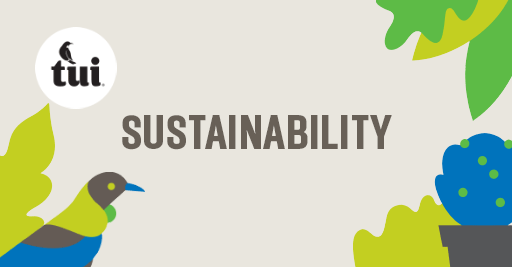 We have made some great progress on our sustainability journey and we are committed to keep improving, while still delivering top quality gardening products to help Kiwis create fantastic gardens. Here are a few of the initiatives we have been working on in this space.
improving our Packaging 
We are working hard to improve our packaging from a sustainability point of view. We have reduced the carbon footprint of our Tui growing media and compost bags by changing them to be made from 50% recycled plastic with no laminate layer and producing them here in New Zealand. We are committed to increasing this percentage as quickly as possible. You can identify products that have already changed over by looking for our recycled plastic logo on the back of our bags. Any products that haven't changed over yet, will at the next packaging print run.
As a result of this change the bags may not look as perfect as before, but the product inside is still the same great quality, and the packaging is kinder to the environment!
At the same time, we've launched our first recycled content fertiliser bags with our 100% natural Tui Performance Naturals range, to trial the concept. Our Tui Performance Naturals liquid fertiliser bottles are also made from 30% recycled plastic. We aim to increase this percentage in the near future.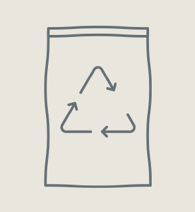 supporting recycling 
The Soft Plastics Recycling scheme covers approximately 69% of New Zealanders with drop off points for soft plastic packaging to be recycled. The packaging is then recycled into BioGro certified organic fence posts at Future Post in Waiuku, or into ducting and other products at Second Life Plastics in Levin.
We are supporting soft plastics recycling in New Zealand by being a paid member of this scheme. You can recycle our growing media, fertiliser, lawnseed and birdseed bags through the scheme. Find drop off points for clean, dry bags here.
garden to table 
Tui have supported Garden to Table for the past 7 years, and as part of our community and sustainability efforts are proud to have now become an official partner, by donating $30,000.
Garden to Table is a curriculum integrated programme that work with thousands of primary school children nationwide, helping them discover the goodness of fresh seasonal food, along with the skills they need to grow and prepare it. Garden to Table teaches children sustainability by not only helping them understand the nature of the food system but also respect for the environment.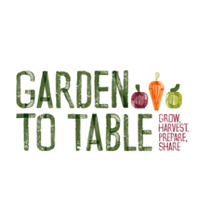 becoming carbon neutral 
Our company has also been accredited scope 1 and scope 2 carbon neutral according to the Greenhouse Gas Protocol.