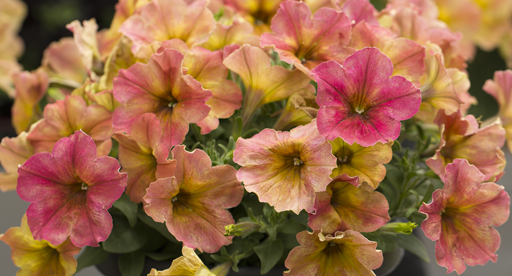 Want to add colour and interest to your garden? Fill it with vibrant floral displays! Gardening Solutionz have released a selection of flowers to add to your piece of paradise this season including Crazytunia Terracotta, SunPatiens Pink and Salmon Glow or Grape SuperCal, to name a few. Plant in pots or amongst your spring veges for a pop of colour - the bees will enjoy them too!
Epic Bacopa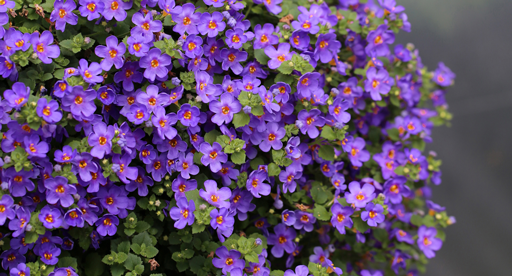 A new must have series of Bacopa! Epic Bacopa are a new series of flowering perennials with a very vigorous, trailing, yet compact habit. Available in four colours, these early flowering Bacopa are heat tolerant and long flowering. The perfect spiller and filler plant, Epic Bacopa look beautiful as a ground cover or cascading from hanging baskets and containers.
Voodoo Verbena Hurricane Series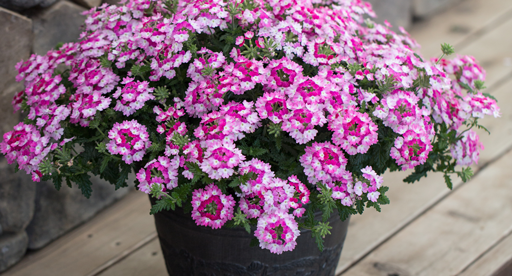 This whirlwind series is an explosion of colour that will brighten up your world. The extraordinary bi colours of the Voodoo Hurricane series really light up in combination plantings or as solo items. Perfectly sized for pots, hanging baskets and border fronts.
Crazytunia Terracotta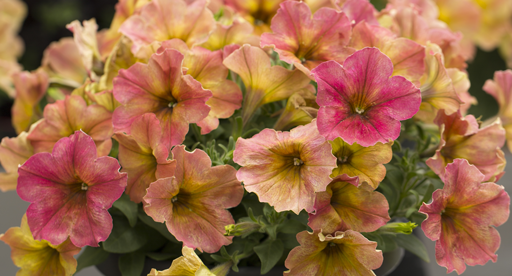 Go Crazy with Crazytunia. This unique series of perennial petunias are characterized by dramatic new flower colours and patterns. These standout petunias are robust, weather proof and vigorous whilst remaining compact and upright in habit. Crazytunia put on a brilliant performance, flowering continuously all summer long and will tolerate full sun and the heat. New Crazytunia Terracotta will show off in your garden with its large terracotta flowers.
SuperCal Petchoa Salmon Glow
Super colour, super easy SuperCal Petchoa are known for unique colours and large flowers. SuperCal is an ideal combination of petunia and calibrachoa traits. New Salmon Glow with light creamy peach flowers is bred to deliver maximum outdoor performance with strong vigor, exceptional flower power and lush foliage. Ideal for hanging baskets, window boxes, container and mass planting. Also available in Grape and Neon Rose.
SunPatien Spreading Pink Flash
This is one must have series for gardeners. These remarkable plants represent a breakthrough in flower breeding: robust, sun–loving, heat–loving impatiens that thrive in full sun or part shade and deliver continuous colour from spring through frost. New SunPatiens Spreading Pink Flash has soft pink blooms that are blushed with deeper pink on top of lush dark green foliage. These beautiful plants combine massive flower power with tough, low-maintenance plants that flourish almost anywhere.
Voodoo Verbena White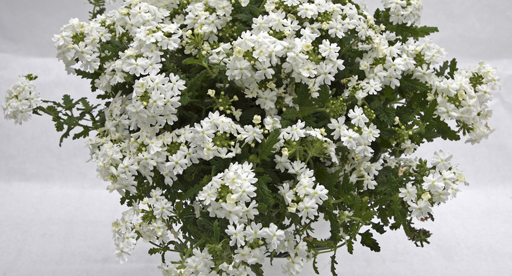 The Voodoo Verbena series is the biggest, bushiest and largest flowering verbena available and it has just got bigger with the release of Voodoo White which has beautiful crisp white blooms forming big clusters on top of lush, olive green mounding foliage. A floriferous and long flowerer, Voodoo Verbena is exceptionally humidity and heat tolerant and is perfect for borders, garden beds, mass planting, hanging baskets and containers.
For more information visit www.gardeningsolutionz.co.nz