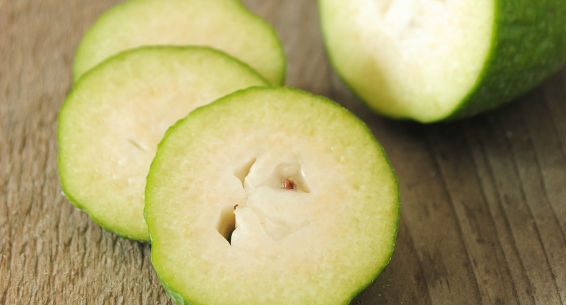 Thanks to June of Auckland for this rich sweet chutney recipe that only improves with age and goes very well with everything from cheese and ham to game meat and chicken.
Ingredients
1.5kg of feijoas peeled and chopped
1kg sugar
750g apples peeled and chopped
200ml malt vinegar
1 ½ tsp ground cinnamon
1 tsp coarsely ground black peppercorns
5 cardamom pods crushed (I use heaped tsp crushed seeds)
150g raisins ½ tbsp salt
½ tsp ground cloves
250g dried apricots halved
Put all ingredients in a large pot and cook for two hours. Stir occasionally to prevent catching on the bottom.
Pour into sterilised jars and seal.