I'm Liz and I have a half acre backyard farm just north of Auckland. We originally were looking for more land when we purchased our property four years ago, but fell in love with this place when we saw it. While it did (and still does) have its challenges, we could see so much potential to transform it into a productive food space and to become more self-sufficient.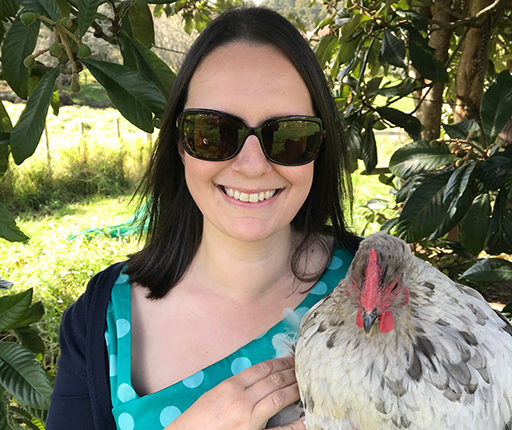 I have almost always had a garden. When I was a kid, I had my own raised bed which I used for peas and  beans and when I rented with only an upstairs deck, I grew a huge amount of veges in an assortment of salvaged containers and tubs. I really believe that space isn't a barrier for gardening, and it's amazing what you can do with vertical space.
When we moved here there wasn't much in the way of garden, and while I was eager to get straight in, I also knew it was important to get to know our space including prevalent winds, sun and shade spots, and drainage. Our property is split into four zones. We have an in-ground garden which is 5m by 8m, eight raised beds, the orchard which includes 24 fruit trees and then the house zone which includes a number of fruiting trees, bushes and vegetables, most of which are grown in pots and barrels.
We have heavy clay soil and also live in flood plains, which combined result in a lot of surface water through winter and spring. To combat this we put in the first lot of raised beds which was quickly followed by a second lot. They've been such a great investment for us and have meant we can have some food all year round.
As much as I love the raised beds for their practicality, it's the in-ground garden that is my favourite. Every summer it becomes an overgrown jungle of edible chaos. I pack it full of flowers, veges and herbs and I love how different it is every year. It's always a hive of activity, filled with bees, butterflies, dragonflies, insects, birds and the occasional frog. Unfortunately, we found out during our first winter that it becomes a non-draining bog and wasn't going to grow much other than rice. Over the last few years I have been building up the quality and height of the soil to improve drainage, and this year was the first winter I planted it.
The one thing I couldn't be without here are my beautiful, round, mischievous girls. Not only do I love them for their little personalities and their entertaining shenanigans, but they are a huge part of my tiny farm operation. Their coop shavings go into making fantastic compost and they are always on organic pest control. Those girls are eating machines and love to scratch around and eat as many bugs as they can. Like us, they really love fresh fruit and are often caught helping themselves straight from the fruit trees.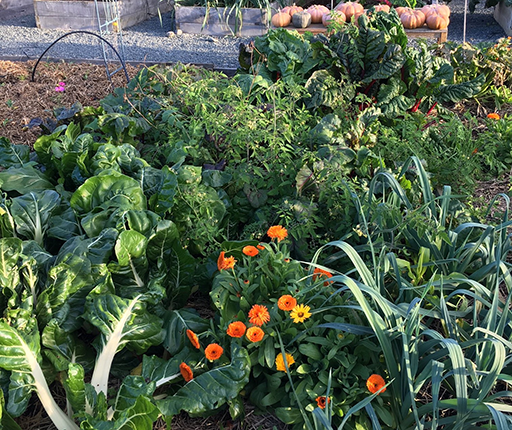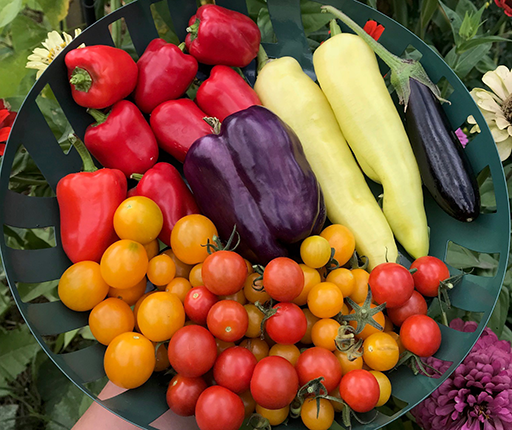 I'm often asked whether we eat everything we grow. I do gift a fair amount but what we can't eat fresh, preserve. I love dehydrating and always have an array of herbs, seasonings, stock and citrus powders in the cupboard. I make pickles, chutneys and jam but most of all, I ferment. I have a deep love for fermenting which I attest to my Polish heritage. At any point of time my cupboards and fridge are filled with an assortment of fermented goods and summer is by far my favourite season for fermenting.
Every year I have successes and failures but the top three things I have learnt and always fall back on are; know your space and embrace your climate, start small and don't do too much at once, and most importantly grow what you love to eat. Happy gardening everyone!