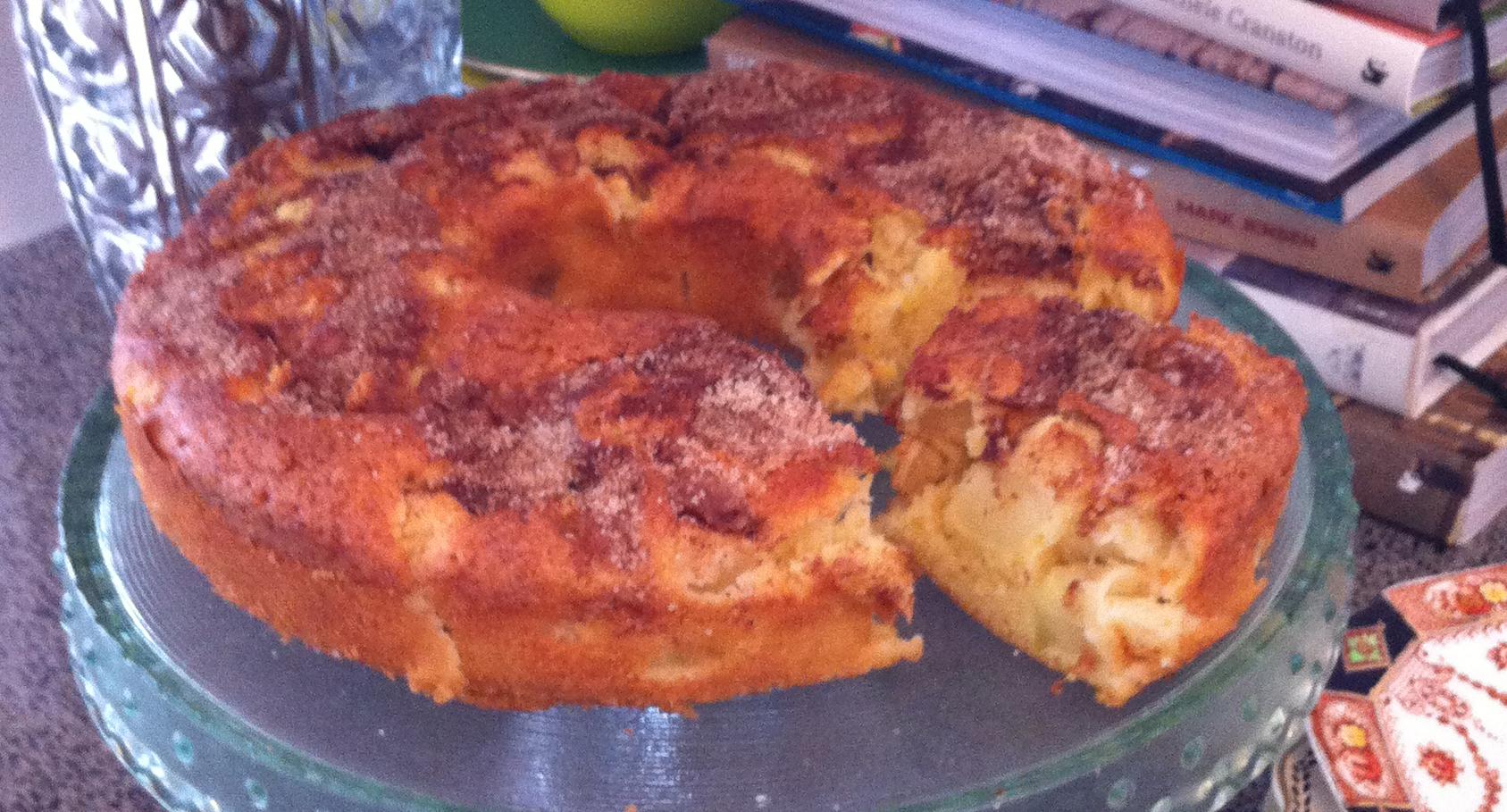 This apple cake is a favourite supplied by Gemma from the Tui Team. With a touch of spice from the cinnamon it makes the perfect morning or afternoon treat. Serve warm with custard in the winter or with yoghurt and ice cream in the summer.
Ingredients
2 eggs
1/2 C sugar
125g melted butter
1 C self raising flour
Rind of 1 lemon
3 apples, peeled and chopped up
Cinnamon and sugar for sprinkling on top
Note this cake is baked in a ring cake tin - a cake tin with a tube up the centre to leave a hole in the middle of the cake.
Turn oven onto bake 180 degrees celsius
Beat the eggs and the sugar
Melt the butter, cool and add to the eggs and sugar
Add the self raising flour, lemon rind and apples to the mixture and mix to combine
Pour into a greased ring cake tin
Sprinkle with a generous amount of cinnamon and sugar
Bake for 30-40 minutes