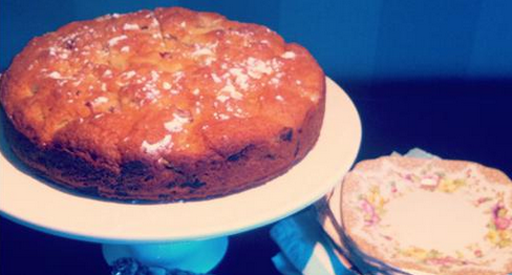 Cass from the Tui Team has shared her family's recipe for Rhubarb and White Chocolate Cake. Cass's Tip: "I like to leave the rhubarb in chunks and use white choc buttons so you bite into big bits of rhubarb and chocolate!"
Ingredients:
1 1/4 cups of finely chopped uncooked rhubarb
100g of good quality white choc chips
2 1/2 cups of self-raising flour
1 cup of caster sugar
1 teaspoon of vanilla essence
2 eggs, lightly beaten
1/2 cup of plain yoghurt
125g of butter, melted
Combine the rhubarb, chocolate, flour and sugar in one bowl.
Combine the vanilla, egg, yoghurt and butter in another bowl.
Stir the dry and wet ingredients together until just combined.
Bake at 180 degrees Celsius for 1hr or until cooked.
Tip: If the mixture seems quite dry, try adding a little milk.