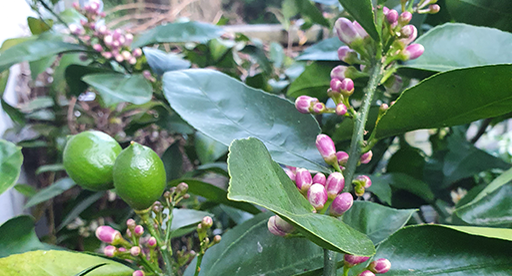 Citrus trees will add extra zest to your garden and culinary delights! Before planting, check out the varieties of citrus on offer and pick one that best suits your garden and cooking needs. Below are some of our top picks.
When should I plant
in
Jan
Feb
Mar
Apr
May
Jun
Jul
Aug
Sep
Oct
Nov
Dec
Harvest in

2-4

years
Orange
Varieties are chosen based on taste and availablity.
Sweet oranges:
Best's Seedless - classic navel oranges with sweet, medium-sized, near-seedless fruit. Normally ripen mid-season, from early spring through to late spring.
Cipo - sweet, juicy fruit with a hint of pineapple flavour. Fruit late winter.
Harwoods Late - navel orange, a selction of the Valencia orange hybrid that has thin-skinned juicy fruit with excellent flavour. Produces high yields from spring through to early autumn.
Blood oranges:
A mutation that has resulted in fruit with a red-coloured flesh.
Orange Cara Cara - distinctive rich pink flesh. Flavour is low acid and sweet, and has more depth and richness than that of the traditional navel. Virtually seedless. Needs plenty of sun, warmth and protection from hard frosts.
In New Zealand Ruby Blood is available from early spring to late spring.
Bitter oranges:
Seville - grown originally for bitter marmalade. Noted as the first fruit made into marmalade. A prolific cropper.
Chinotto - compact variety, with the fruit hanging on the trees for months. This variety is sometimes used to flavour Campari.
Lime
Lime varieties are usually chosen for their distinct flavour.
Bearss lime: medium-sized, seedless, tangy and very juicy fruit. Ideal for drinks and use in cooking.
Makrut (citrus hystrix) lime: it is the leaves of this low-growing shrub that are most prized, especially as an essential flavouring in Thai cooking. The fruit has some juice, but isn't used as commonly as the leaves. Makrut limes aren't tolerant of really cold weather, but in good conditions can produce fruit year-round.
Tahitian lime: vigorous, hardy trees that grow to 2-4 metres tall with drooping branches. Tolerant to the cold. Produces small, oval fruit that is bright green on the tree, becoming light yellow when ripe. The pulp is juicy and very acidic.
Lemon
Despite being available year-round, the lemon's true season is late winter through spring.
Eureka - thought to be the most widely grown lemon variety in the world, this rough, thick-skinned lemon has a bitter flavour with high juice and acid content. It is distinguishable by a prominent point at one end.
Meyer - A very popular variety as the most cold hardy lemon variety. This smooth, thin-skinned fruit is roundish in shape and yellowy orange in colour. Its juicy and relatively sweet juice makes it ideal for desserts. Once tree is established, it will fruit all year round.
Lemonade - a hybrid cross between a lemon and a mandarin. The flesh can be eaten raw and it is perfect for making fresh lemonade!
Mandarin
The size of the fruit, the ease with which the skin peels, the presence of seeds, and the sweetness and acidity are always good traits to know before purchase.
Burgess Scarlet - tangerine-type mandarin. Medium size, peels well. Fine textured, juicy, aromatic flesh. A vigorous grower that ripens spring to early summer. Biennial harvest.
Clementine - well suited to cooler growing conditions. The fruit is small to medium in size and ripens from mid-winter to late winter. It remains juicy on the tree for several weeks. A round fruit with tight skin that is reasonably easy to peel. Fruits biennially.
Satsuma - slow-growing trees, but early ripening means fruit are ready for picking from early winter to mid-winter. The bush is small and spreading in habit. The fruit often matures before it reaches full colour and the skin is very easy to peel.
Mandarin Miho - an easy peel, cold hardy Satsuma mandarin with heavy crops of juicy, mild flavoured seedless fruit. Slower growing and well suited to growing in containers. Very early to ripen.
Grapefruit
Varities are mainly chosen on the basis of size, sweetness of fruit and harvesting time.
Golden Special - will give you big grapefruit, with delicious sweet flavour.
Orlando - seedless variety with a sweet flavour.
Wheeny - produces large, yellow-skinned juicy fruit from late spring and late summer. Has biennial bearing habit, producing very little fruit every second year.
Follow our Citrus Growing Guide here >
Reference: Based on content from The Tui NZ Vegetable Garden third edition, by Rachel Vogan.