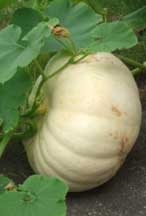 The recipe for this flavourful autumn curry was kindly supplied by Diane from Auckland in the Tui Summer Harvest recipe competition.
Ingredients:
1 teaspoon cumin seeds
1 teaspoon mustard seeds
2 tablespoons vegetable oil
1 red onion, chopped
2 cloves garlic, crushed
5 cm. root ginger, peeled & finely chopped
1 cup pumpkin, diced
1 cup tomato juice
1 long red chilli, seeded & finely diced
2 capsicum peppers (red, yellow), seeded & diced
1 cup corn kernals, sliced off the cob
1 tablespoon curry powder
1 cup green beans, sliced
1 tablespoon ground turmeric
Salt & pepper to taste
To Serve: steamed rice, mango chutney, poppadoms
Heat a large, heavy pan or wok. Toast the cumin & mustard seeds until they pop.
Add oil and saute the chopped onion for a couple of minutes before adding garlic, ginger & diced pumpkin.
Stir-fry for a few minutes.
Add tomato juice. Bring to boiling point.
Add chilli, peppers & corn.
Sprinkle with curry powder.
Lower heat to simmering point and cook for 5 minutes.
Add diced capsicum & beans.
Sprinkle with turmeric.
Cook for a further 5 minutes.
Taste & add salt & pepper as required.
Serve with hot, cooked rice and condiments.
NOTE: This is a colourful, tasty dish which is very popular at our table. For non-vegans - a dish of raita (made with cucumber & thick yoghurt) is another nice accompaniment. For vegans - perhaps a salad of sliced tomatoes & cucumbers.