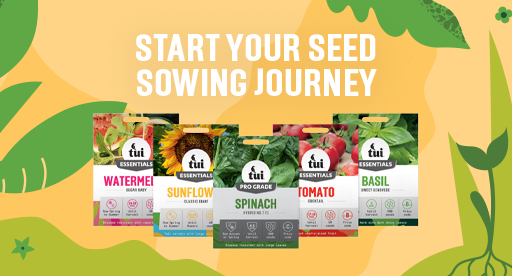 We're excited to launch our very own range of seeds so you can grow right from plant to harvest with Tui.
Discover the new Tui Seed range of easy-to-grow Kiwi favourites and start sowing for summer. Available to purchase exclusively online via the Tui website.
Choose from family vege faves, must-have salad ingredients, fragrant herbs, and vibrant blooms to bring in the bees. Growing from seed is an economical option and spring is the perfect time to sow a variety of staples for fresh food at your fingertips. Choose Tui to grow from plant to harvest with our trusted products.
Bring in the bees
Add pops of colour and encourage important pollinators (essential for flowering and fruiting veges!) to your garden with beautiful blooms including Marigold Petite, Sunflower Classic Giant, Cottage Garden Mix, Wildflower Mix and Alyssum.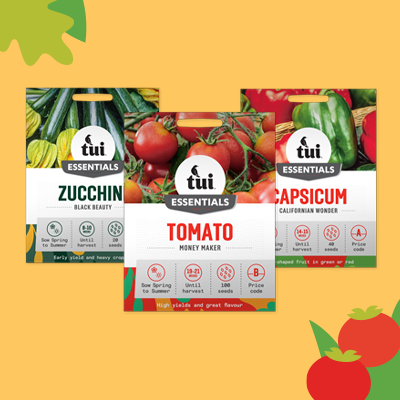 Choose summer faves
Sow the seeds of summer and grow fresh and vibrant varieties the whole family can enjoy. Choose from staples including Tomato Money Maker, Zucchini Black Beauty, Cucumber Telegraph, Capsicum Californian Wonder and Sweetcorn Gold Sweet.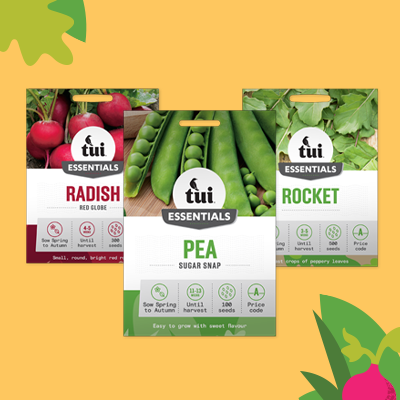 Perfect beginner picks
If you're just starting out on your growing journey we've got plenty of easy to grow options to try while you grow your confidence. Pick from salad essentials including Lettuce Cut and Come Again, Pea Sugar Snap, Rocket and Radish Red Globe.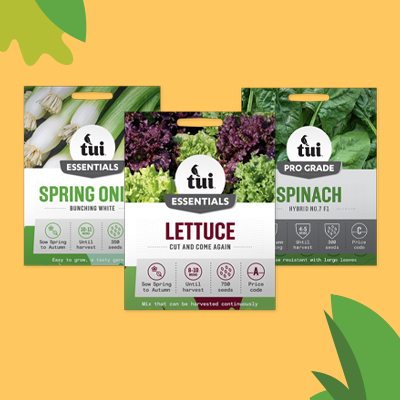 Cut and grow again crops
Save space, time and money with crops that grow again after harvesting for more homegrown goodness from plants already growing. Choose from Spring Onion Bunching White, Spinach Hybrid No.7 F1, Lettuce Cut and Come Again and Rocket.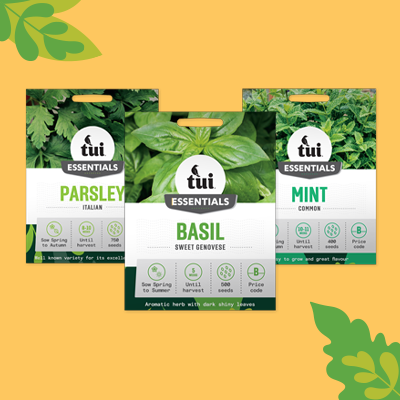 Fresh and fragrant herbs
Bring a flavour punch to your meals and drinks with fresh, homegrown herbs. Pick from Mint, Basil Sweet Genovese, Parsley Italian, Coriander and Chives and enjoy herbs at your fingertips.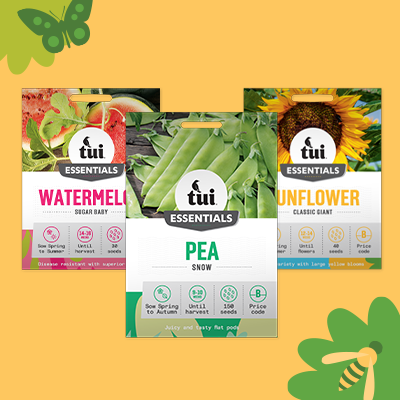 Top picks for kids
 Gardening is a wonderful way to teach children about nature and where their food comes from. We've got a variety of fun and colourful options for kids to sow including Watermelon Sugar Baby and Sunflower Classic Giant. Sow crops the kids enjoy eating and that give quick results like Snow Peas and Radish.
;