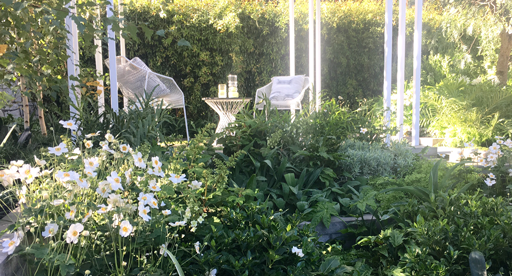 This year's Melbourne Flower and Garden Show provided inspiration and insight into upcoming garden trends. We've captured seven of the most evident trends to draw on for your own piece of paradise!
1. Green and white colour palette
A popular style seen in many of the gardens incorporated grasses and shrubs interspersed with white flowers.
2. Edibles
The edible garden trend is still strong. Espaliered apple trees, wooden crates bursting with salad greens and straw bale vegetable gardens were all set to inspire those attending the show.

3. Flowers add a pop of colour
Bulbs, particularly dahlias, featured heavily in the floral gardens, bringing some beautiful, bright hues to the show.

4. Upcycling
Repurposing objects was popular in many gardens: from vintage style gutters used to create an eye catching wall garden, to repurposed, painted tree stumps.

5. Cottage gardens and unstructured planting
Several gardens took the unstructured approach, with a riot of textures and plants seemingly randomly placed, but creating a stunning showcase. Some were more focussed on trees, shrubs and grasses; while others took a more floral approach with vibrant colours abounding.

6. Succulents and cacti
Continuing to be on trend succulents were displayed in wall gardens, incorporated into planting, and made into centrepieces.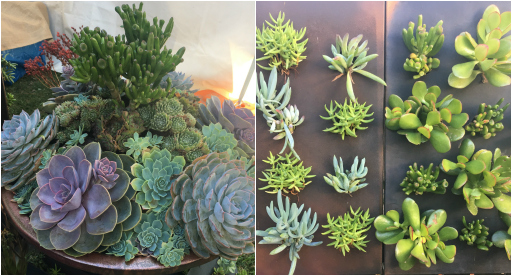 For something a little different
Special mention has to go to the Hobbit garden, complete with functioning chimney; and the social media garden which featured tweets from well-known people such as Tony Robins in speech bubbles from sparrows throughout the garden.