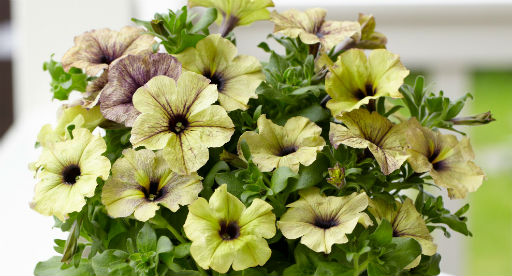 It's not often that this happens, but breeders of Crazytunia were told to go crazy with their breeding and the results are phenomenal! This unique series of perennial petunias are characterised by new dramatic flower colours and patterns.
Robust, weather proof and vigorous whilst remaining compact and upright in habit, Crazytunia put on a brilliant performance! Flowering continuously all summer long they will tolerate full sun an the heat.
From October they are available in a number of colours including: Bitter Lemon, Black Mamba, Red Blue, Twilight Lime and Twilight Red.
Thanks to Ambrosia Nursery we have 10 individual Crazytunias to give away, click here to enter.