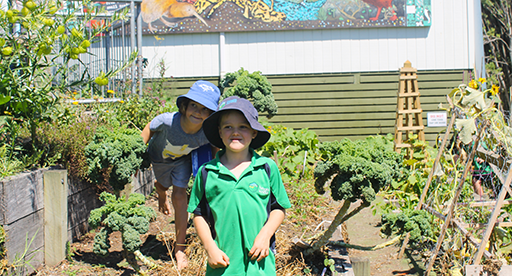 Help get schools growing this August - purchase Tui Vegetable Mix and support Garden to Table.
Garden to Table is a not for profit organisation, which runs a gardening and cooking programme in schools across New Zealand. Garden to Table allows kiwi kids to spend time in a productive vege garden and home-style kitchen each week where they learn skills that will last them a lifetime, and discover just how much fun it is to grow and cook their own seasonal vegetables and fruits. Tui have supported Garden to Table for approximately seven years.
August 2020 Promotion
This August we will donate $2 for every bag of Tui Vegetable Mix sold in Mitre 10 stores to Garden to Table. 
Promotion period: 1 August 2020 – 31 August 2020. Up to a maximum of 5,000 bags.