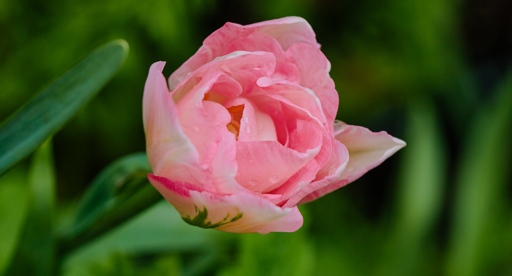 Autumn is the best time to plant and feed flowering bulbs for a splash of colour in your garden. Tulips, daffodils, hyacinths or freesias - whatever your bloom of choice, filling your piece of paradise with fragrant floral displays will reward you with a stunning show and bring you joy on the daily.
Just in time for autumn planting our Tui Bulb Mix has been refreshed into a new look. A free draining planting mix containing the right blend of nutrients, Tui Bulb Mix provides your bulbs with the best possible start and sustained growth throughout the season. With added seaweed to the mix, it will ensure your bulbs stay healthy. Keep an eye out for the new look Tui Bulb Mix at a store near you and follow our 3 steps to beautiful bulbs below.
Prepare
Like building a house a good foundation is the key to success in your garden. The better the soil, the better your plants will grow. If you are starting with an existing garden bed dig in organic matter like Tui Sheep Pellets and compost to your soil. Then you can add a layer of Tui Bulb Mix. If planting in pots and containers, fill with Tui Bulb Mix.
PLANT
The widest selection of bulbs will be available in store from mid-February to early April. Check individual bulb planting instructions, but in general plant bulbs to a depth twice the diameter of the bulb. Water your bulbs well when required and when shoots appear. Plant with ease using the handy Kent & Stowe Bulb Planter.
NOURISH
Feed your plants and they will reward you. Replenishing nutrients used by your plants ensures they will grow to their full potential. Select a fertiliser specially blended for your flowers like Tui Bulb Food, or use an all purpose variety such as Tui NovaTec® Premium fertiliser. Well watered, well nourished bulbs will have a better chance of keeping insect pests and diseases at bay.
Bulb Inspiration
Whether you prefer planting in pots and
containers or bold masses in your garden beds, there are so many ways to plant flowering bulbs to ensure your garden will make a stunning statement in spring.
Plant groups of bulbs such as daffodils,
tulips or alliums among perennials
shrubs, or rocks to create bright pops of
colour within the greenery.
Stagger planting your bulbs to create
continuous colour. By planting your bulbs
in groups a few weeks apart from each other, you'll be rewarded with an extended spring bulb display as new blooms emerge when old ones die off.
Create 'garden bouquets' either in the
ground or in pots and containers by layering smaller bulbs over top of bigger bulbs. For example, plant daffodils or tulips 15cm deep, then plant grape hyacinths 7cm on top of them, or mix together your favourites and you'll have your own spring bouquets ready to pick or simply admire.