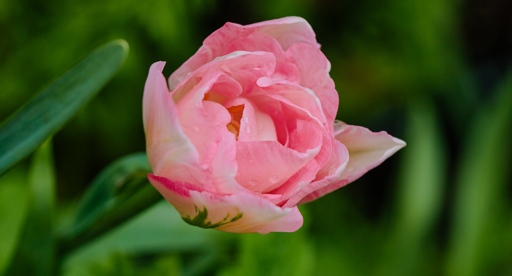 Planting bulbs in autumn is a great way to jump-start your spring garden. By spring you'll be rewarded with some beautiful and fragrant floral displays. Bulbs come in a wide range of stunning varieties and colours, so why not have some fun and try some new and interesting combinations!
Bulb varieties to look out for
Tulips
Peony Angelique, Peony Carnival De Nice, Single Clearwater, Single Pink Diamond, Single Grand Style, Single Purple Prince, Single Spring Green, Single - White Dream, Single Dow Jones. 
Daffodils 
King Alfred, Carlton, Early Beauty, Ice Follies, Double Double Tahiti, Double Pink Perfection, British Gamble, Love Day, Mount Hood, Mini Bell song, Mini Pipet. 
Freesia
Singles Blue Haven, Singles Montana, Singles Rose Marie, Singles Stockholm, Double Blue Navy.
Hyancinths
China Pink, Blue Eyes, Pacific Ocean, Fondant, Apricot Passion, Yellowstone, Woodstock, Royal Navy, Double Red Diamond, Double Spring Beauty, Carnegie. 
Tips for choosing varieties
Don't forget the classics! You can't go past older varieties such as King Alfred with their big yellow trumpets.
Bulbs that love the sun - daffodils, tulips, hyacinths, lilies, gladiolus
Bulbs that love the shade - snowdrop, bluebells, snowflake, trillium 
Purple Early Giant Muscan paired with stunning white Virgo Nerines and Fiesta Mahogany Ranunculus with Giant White Ixias. Check out what's available at your local garden centre.
For an extra special display look for double flower varieties.
Bulb planting inspiration 
Whether you prefer planting in pots and containers or bold masses in your garden beds, there are so many ways to plant flowering bulbs to ensure your garden will make a stunning statement in spring.
Plant groups of bulbs such as daffodils, tulips or alliums among perennials shrubs, or rocks to create bright pops of colour within the greenery.
Stagger planting your bulbs to create continuous colour. By planting your bulbs in groups a few weeks apart from each other, you'll be rewarded with an extended spring bulb display as new blooms emerge when old ones die off.
Create 'garden bouquets' either in the ground or in pots and containers by layering smaller bulbs over top of bigger bulbs. For example, plant daffodils or tulips 15cm deep, then plant grape hyacinths 7cm  on top of them, or mix together your favourites and you'll have your own spring bouquets ready to pick or simply admire.

Pick a mixture of bulbs within a colour scheme that will look great in your garden and compliment your other plants. We love the colour combination of purple and white, or opt for a mix of bright yellow, red and orange to give your garden a pop of colour. Planting different types of bulbs varieties together can achieve interesting height and colour combinations for added visual impact.
Try something different 
If planting in pots, plant the shorter bulb variety along the outer ring of the container with the taller bulb variety in the middle.
Plant bulbs with other flowers for an extra exciting show – try a few tulips with pansies or violas, or try anemone or ranunculus with polyanthus. You could also plant bulbs with winter lettuce, cabbage and spinach.
Naturalise bulbs – scatter them throughout your garden beds and plant them where they land for a surprise show in spring!
Instead of planting in pots, plant up some hanging baskets with bulbs for a stylish show around your entrance way and veranda.
Try a country cottage look – upcycle old wooden boxes or terracotta pots and plant with bulbs.
Prepare
Like building a house a good foundation is the key to success in your garden. The better the soil, the better your plants will grow. If you are starting with an existing garden bed dig in organic matter like Tui Sheep Pellets and compost to your soil. Then you can add a layer of Tui Bulb Mix. If planting in pots and containers, fill with Tui Bulb Mix.
A free draining planting mix containing the right blend of nutrients, Tui Bulb Mix provides your bulbs with the best possible start and sustained growth throughout the season. With added seaweed to the mix, it will ensure your bulbs stay healthy.
PLANT
The widest selection of bulbs will be available in store from mid-February to early April. Check individual bulb planting instructions, but in general plant bulbs to a depth twice the diameter of the bulb. Water your bulbs well when required and when shoots appear. Plant with ease using the handy Kent & Stowe Bulb Planter.
NOURISH
Feed your plants and they will reward you. Replenishing nutrients used by your plants ensures they will grow to their full potential. Select a fertiliser specially blended for your flowers like Tui Bulb Food, or use an all purpose variety such as Tui NovaTec® Premium fertiliser. Well watered, well nourished bulbs will have a better chance of keeping insect pests and diseases at bay.