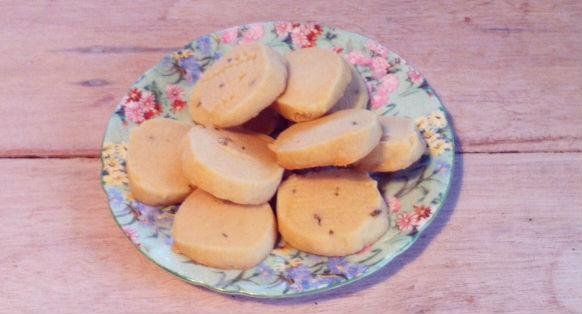 Flowers don't just look beautiful, some varieties are also edible! This yummy lavender shortbread recipe courtesy of www.foodlovers.co.nz is a great introduction to using flowers in your cooking.
Ingredients:
250 g butter
3/4 cup icing sugar
2 tablespoons of finely chopped dried or fresh lavender flowers (English lavender is recommended for cooking)
2 cups flour
pinch of salt
Preheat oven to 160 C.
Beat butter and sugar until pale and creamy.
Mix in lavender, flour and salt.
Tip dough out and knead for a few minutes.
Roll into logs.
Refrigerate for 20 minutes.
Slice into pieces and bake for 20 minutes until cooked (but not golden).
Thanks to our friends at www.foodlovers.co.nz for this recipe.