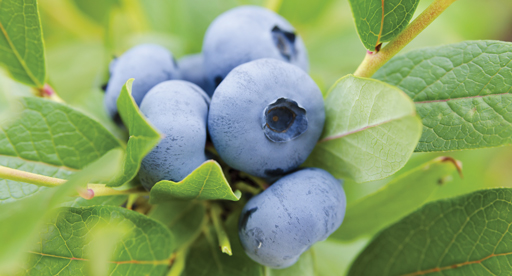 Growing your own doesn't need to be restricted to a separate area of the garden with a few fruit trees and a vege garden, explains landscape designer Tony Murrell: "I'm a fan of integrating edible planting into my landscape designs, taking some of the basic principles of food forest planting to create smaller scale urban food forests." Tony shares some tips to create your own mini food forest at home.
Food forests are the arrangement and selection of a range of plants that feed us, the ecosystem, and contribute to an improved environment. A forest comprises of many layers of vegetation: you start with your canopy trees – the larger fruit and nut trees, then onto a lower layer of dwarf fruit trees, followed by shrubs (e.g. berries) and then ground level edible herbs, leafy plants, root crops and ground cover. You can also integrate a vertical layer with climbers, and vines. There is a lot of literature about food forests available, traditionally it is a permaculture methodology of production and cyclic plant and animal evolution that ultimately benefits the earth and us.
When you're looking to set up at home, location is important to determine the size of the forest you're to create, and also it helps if you can work with existing planting as trees do take some time to establish. Research is the key to creating a successful food forest, to help you select fruit and berries, ground cover and canopy trees that are suited to the size of your garden/the space you have dedicated. Heirloom and heritage varieties are usually selected for projects like this.
The idea behind the food forest is to work with nature, with minimal intervention – so it is important to select plants that are naturally suited to your site and climatic conditions (while of course being things you like to eat!). Once you have planned out your planting and made a list of the plants you want to introduce, it's time to get planting!
In terms of ongoing care I have learnt that over the years the garden will develop its own natural balance of change and establishment. The garden will produce its own ecosystem and you will be surprised at how soon nature moves in! This is a long term project and the idea is that what is produced on the land stays on the land, but there will be some trial and error along the way as you figure out what is growing well in the environment you have created, and what isn't doing so well.
Like all gardens, this project will be a labour of love!
Plants for your urban food forest
Canopy: fruit & nut trees such as walnuts and almonds.
Dwarf/smaller fruit trees: citrus, feijoas, persimmon, mulberry.
Shrubs: blueberry, currant, raspberries.
Leafy plants: herbs, spinach.
Root crops: carrots, yams, Maori potatoes.
Ground cover: strawberries,nasturtiums.
Climbers/vines: grapes, kiwi fruit, passionfruit.
By Tony Murrell.