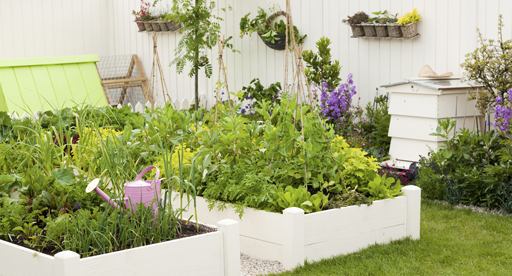 Check out our answers to common autumn garden problems to help keep your garden at its best.
1. HOW CAN I ENCOURAGE MY BULBS TO FLOWER?
Q. Hi, I have been growing some bulb and tuber plants for the last few years. They shoot out at the right time of the year and grow okay, but some plants are not flowering well or at all. What can I do to make them flower? Thanks, Yukari.
A. Bulbs need plenty of sunlight, water and bulb food to thrive, so ensure they are in a sunny spot and receiving plenty of nourishment. If you are growing your bulbs in the garden feed them when planting, when stems begin to appear, when starting to flower and when dying down with Tui Bulb Food. If you are growing them in pots, you need to change the potting mix every two years and feed with Tui NovaTec Premium fertiliser. Once your bulbs have finished flowering, leave all the foliage on the plants until they die right back.
2. HOW DO I STOP THE LEAVES TURNING YELLOW ON MY MANDARIN TREE?
Q. We have recently bought a property and have a few fruit trees which is great. However the leaves are turning yellow on my mandarin tree. I have tried feeding with citrus food and worm castings, do you have any other ideas please. Thanks, Jacqualine.
A. If magnesium is deficient then the leaves will turn yellow. Your tree will benefit from a dose of Epsom salts which is magnesium. Use Tui Epsom Salts Magnesium Sulphate. Also make sure your tree is free from weeds which will compete for water and nutrients and mulch around it to help conserve soil moisture as well as keeping weeds down.
3. HOW DO I ENCOURAGE LARGER AND SWEETER FEIJOAS?
Q. I planted a feijoa tree 10 years ago. I used to get it pruned, but not for a couple of years. Last year we had a terrible crop, mostly very small fruit dropping off early. This summer I watered it like you wouldn't believe. The fruit are much better and bigger, but not like the earlier years. How do I get this tree producing larger and sweeter fruit? Thanks, Colin.
A. We recommend feeding your feijoa tree with Tui NovaTec Premium fertiliser which is high in potassium to sweeten the fruit. As the fruit has already set you can improve the flavour now but not the size. Pruning your tree regularly once fruiting has finished will result in bigger fruit. You will get less fruit next year, but the fruit will be bigger in the long run with continued pruning.
For answers to common feijoa questions click here >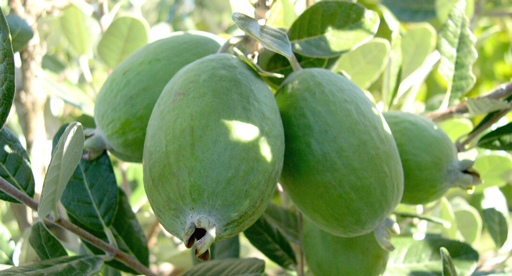 4. WHY ARE THE LEAVES ON MY RHUBARB YELLOW?
Q. Hi there, I love my rhubarb and have planted some in my garden this year. Can you please tell me why the rhubarb leaves keep turning yellow? Thanks, Pru.
A. Rhubarb likes a moist soil, rich in organic matter. It sounds like it needs a good dose of nitrogen - either blood and bone or sheep pellets. Soak some sheep pellets in a stocking in a bucket of water and use the liquid to feed your rhubarb. Tui Organic Seaweed Plant Tonic will also help and can be applied with the sheep manure liquid every seven days. Have a look and see if there are any small orange spots on the underside of the leaf, this could be rust which rhubarb is susceptible to, Seasol will also help with this.
5. WHY ARE THE ENDS OF MY COURGETTES TURNING YELLOW AND DROPPING OFF?
Q. Hi, my courgettes get to about 5cm long, start turning yellow at the end and then drop off. I feed and water them. What is causing this? Thanks, Raewyn.
A. This is blossom end rot that is usually caused by a lack of calcium and magnesium. It can also be caused by irregular watering the plant drying out and then being heavily watered. Improve air circulation around the plants, make sure watering is consistent, and add extra magnesium and calcium – we suggest Miracle Gro MaxFeed Tomato Fruit and Vegetable Food.
6. WHY DOES MY LEMON TREE HAVE PLENTY OF FRUIT BUT NO LEAVES?
Q. Hi, my lemon tree has plenty of lemons on it but no leaves. What could be causing this? Thanks, Amy.
A. Citrus are evergreen but do drop leaves, usually when they are stressed, too cold, have too much fertiliser, not enough fertiliser, if there's frost, or they are too wet. We would suggest regular doses of Tui Organic Seaweed Plant Tonic every seven days until the tree starts bursting into leaf. Give it regular feedings in spring and summer when temperatures warm up. Don't feed it in winter as the tree isn't actively growing. Try adding sheep pellets to nourish the soil and mulch around the tree so it doesn't dry out in summer. If it is in a pot and become pot bound it might need re-potting.