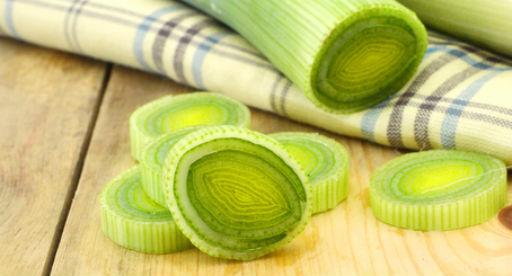 This tasty twist on leek soup is the perfect winter warmer and a great way to use up your leek harvests!
Ingredients
50g butter
3 tbsp olive oil
4 medium sized leeks, cleaned & thinly sliced
1 tsp paprika
1 tsp dried mint
1 egg
½ tbsp plain flour
200g whole yoghurt
150g double cream
500ml vegetable stock


Note: use dried mint rather than fresh mint.
Heat the oil and butter in a large pan until the butter starts to foam.
Add the leeks and paprika, cooking slowly for about 45 mins to an hour, stirring occasionally until the leeks are sweet and caramelised, then set aside.
In a bowl, whisk the egg and flour together (this should stop the yoghurt splitting when it is heated).
Add the yoghurt and cream, then stir in the stock.
Add the mixture to the leeks in the pan, then heat gently. Don't allow the soup to boil, but remove from the heat just before it begins to bubble.
Season with salt and pepper and serve with a sprinkling of paprika.