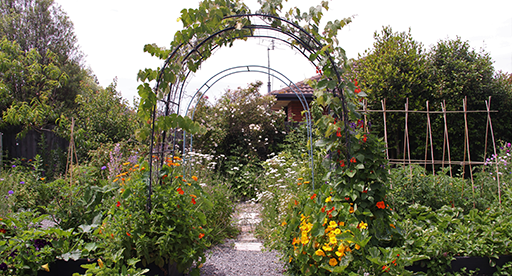 Weave some magic into your garden with an edible garden arch!
Jodie from @derivedfromnaturenz shares her top 5 edible crops for a stunning arch that will elevate both the aesthetics and productivity of your space.
Beyond their visual appeal, an edible garden arch is a clever space-saving solution. In smaller gardens, every inch matters, and by utilising vertical space you'll free up valuable real estate for more plantings on the ground, and ultimately increase your harvests.
When growing vertically opt for climbing varieties. Some of my favourite vegetables and fruits that thrive when grown vertically:
Pumpkins
These trailing vines aren't just for Halloween decorations. With proper support and training, pumpkins can gracefully grow up the arch, providing a charming and unusual sight. Choose smaller pumpkin varieties to ensure they don't overwhelm the arch.
Tomatoes
A staple in many gardens including mine, tomatoes are perfect climbers. Their luscious fruits hanging down add a delightful pop of red, yellow, or even purple, depending on the variety you choose.
Scarlett Runner Beans
Known for their scarlet red flowers and green pods, these vigorous and prolific climbers bring a burst of colour and dense foliage to your arch. They also fix nitrogen in the soil, benefiting neighbouring plants.
Grapes
For a touch of elegance and a delectable treat, train grapevines along the arch. Imagine walking through a lush grape arch, plucking juicy bunches of grapes as you go!
Passionfruit
If you live in warmer climates, let passionfruit vines weave their way around the arch. Their beautiful flowers and evergreen foliage create a lush dense and hardy garden arch all year round. In cooler climates, you may lose some of the foliage during the cooler months of winter.
Celebrate edible garden arches this spring and summer and let your imagination run wild with the possibilities! Whether you're an experienced gardener or a budding enthusiast, consider adding this whimsical & practical design element to your green sanctuary and watch your garden flourish!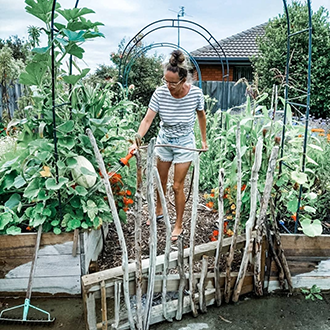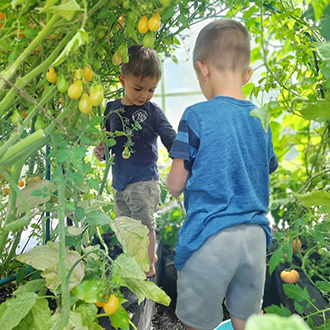 ;