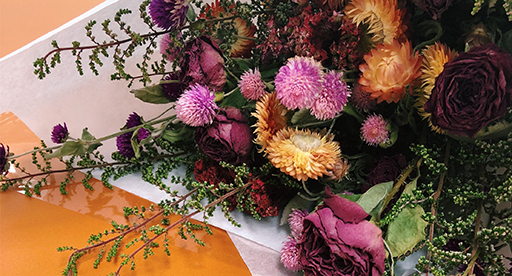 Get your dried floral fix this spring as Shaye Woolford, owner of On My Hand Styling & Flora shares her guide to drying flowers from the garden and creating beautiful bouquets to enjoy for years to come. 
My name is Shaye Woolford, owner of On My Hand - an innovative styling and floral design studio located in
Tauranga. On My Hand specialises in botanical-inspired events, with seasonal flowers being paramount
to our designs.
Dried floral bouquets are becoming increasingly popular as gifts and for styling purposes, as they last much longer than a fresh bunch. A dried flower bouquet is made using flowers that have been dried from fresh cut stems. The best time of the year to dry flowers and foliage is summer, because the temperature is warm, and mould is less likely to grow.
There are plenty of flowers that can be dried. My favourites include: roses, hydrangeas, gomphrena, strawflowers, achillea, statice and eryngium as they hold their colour well. Foliage is also a good option for drying. Palm leaves, toe toe and ornamental grasses are perfect picks for bouquets.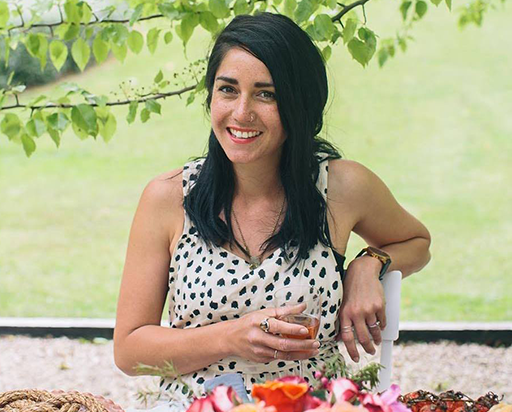 Pick flowers at the right time for drying and wait until the flower variety has hardened off. Hydrangeas are best picked in late summer to autumn. Choose roses that have tight petals. If you try dry a fully opened rose, with a slight touch it will fall apart. If you are wanting a toe toe look, these natives flower in spring.
When designing your flower bouquet, think about a colour palette. We like to use colours that are natural to our environment. You could try pastel shades of statice with pink roses and gypsophila. Or for something more earthy, ornamental grasses, white strawflowers and yellow achillea.
We air dry our flowers by hanging bunches upside down in our studio. When you hang yours, make sure there is air circulating around each bunch and the stems are straight. Drying your flowers in a dark room will help their colour last longer. Leave our flowers to dry for 2-4 weeks.
CREATING A DRIED FLOWER BOUQUEt
Tools:
Scissors or secateurs

Twine

Ribbon

Dried flower stems - 20-30 per bouquet. Keep steams as long as possible.
1. Strip any leaves off the lower third of your flower stems.
2. Using a spiral technique, hold a few stems angled towards you in a loose hand, then gather the next few stems and cross over the first lot (this second group will be vertical). Gather your next few stems and cross over that vertical piece (this third group will be angled away from you). Continue adding and crossing in this way until you start to form a bouquet and have used all your stems. Watch a video demonstrating this technique here.
3. Gently pull any that have fallen up underneath the head of the flower. If you feel something isn't looking right, pull it out and place it back where you want it.
4. When you're happy with your bouquet, tie twine around it, as tight as you can without breaking the stems.
5. Using ribbon (we love to use plant dyed silk ribbon), wrap this in a bow around the twine. You can now place your beautiful dried flowers in a vase in your home, hang on the wall for decoration or gift to a friend wrapped in brown paper.