If you are keen to grow from seed this spring it's time to start planning!
Check out some crops to sow and top tips to get your seedlings off to the best start.
SEED SOWING TIPS
Sow more cold hardy varieties in trays: cabbage, kale, brussels sprouts, cauliflower, celery, leeks, silverbeet, spinach, lettuce including heading and loose leaf varieties, as well as mesclun, rocket and mizuna.

Things that can be sown directly into the garden in spring are onions, spring onions, carrots, radish, silverbeet, spinach, lettuce, parsnip and peas – peas love it cold, planting early helps beat the powdery mildew later in the season. Always check the seed packet for individual instructions.

Heat loving crops will need to be started indoors in seed trays or containers for planting out when temperatures start to warm and the risk of frost has passed. These include capsicum, chilli, tomatoes, courgette, cucumber, eggplant, pumpkin, watermelon and rockmelon.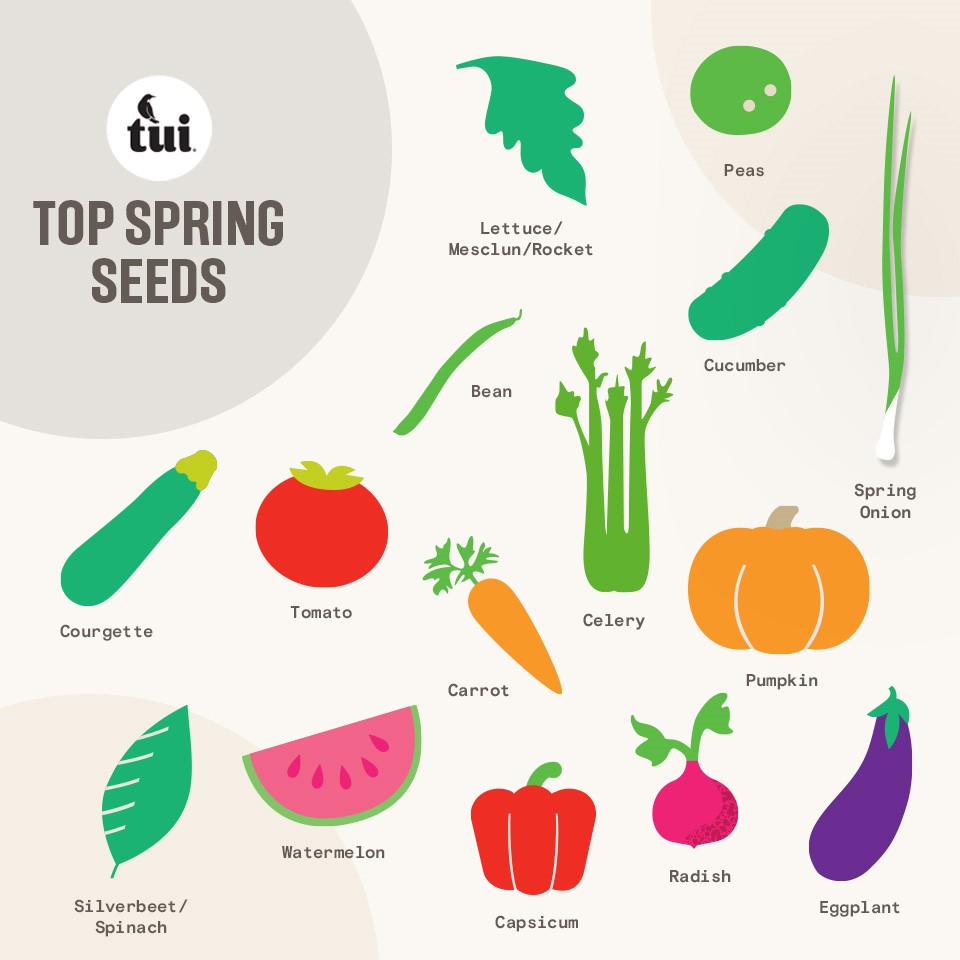 When should I plant
in
Jan
Feb
Mar
Apr
May
Jun
Jul
Aug
Sep
Oct
Nov
Dec
Harvest in

45-70

days
;