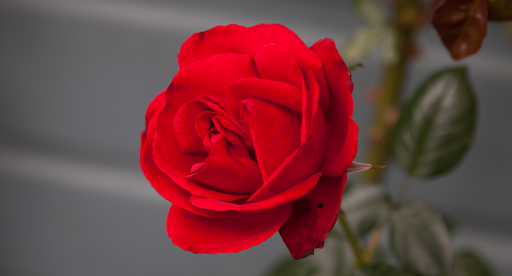 New season roses are in-store now so it's the perfect time to plant! Get our tips to rose success below and check out our top picks to plant for that someone special.
Top Tips for beautiful blooms
May to August is the best time to plant bare rooted roses. Potted roses can be planted all year round.
Plant in Tui Rose & Shrub Mix specially formulated with the right blend of nutrients to provide your roses and shrubs with the best possible start and sustained growth. Added seaweed extract stimulates root development whilst improving overall plant health and SaturAid ensures water is channelled directly to the roots.
Roses love the sun and although they will cope with a few hours shade a day, they flourish and put on the best show in full sun.
Roses readily transplant in winter. Prune roses back hard before moving, and ensure the graft is below or at the soil level when placed in its new position. Plant into Tui Rose & Shrub Mix. If needed roses will also hold well in pots and containers for 6-12 months. Check our our guide to tranplanting here.
Roses are gross feeders. Feed roses in spring and summer, when they are actively growing. Tui Rose Food, which contains high levels of potassium to promote large, vibrant, healthy blooms and added iron to deepen colour. Feed roses planted in pots and containers with Tui NovaTec Premium fertiliser.
Pruning is best done in July or August, once the plants have become fully dormant. Pruning any earlier in milder climates can stimulate new growth which could be damaged by frosts. Click here for our Rose Pruning Guide.
Companion planting is a brilliant way to deter pest from roses. Plant any member of the allium family - garlic, onion, chives, shallots amongst roses.
Put cut up banana skins around rose bushes - they love them! (Tip shared by Tui Facebook friend Beryl).
Finding the Right Rose
Roses come in all shapes, colours and sizes! Each season new varieties appear as innovation continues and new colours and hardier plants become available. Choosing the right rose for your particular climate zone is essential and should mean fewer pest and disease issues and an overall healthier garden.
When selecting roses for the garden:
Choose well branched healthy looking specimens.
Avoid rose plants which have withered or damaged looking stems.
Look for the high health symbol on the rose labels, this means the roses are free from virus and disease.
Special Roses
Mum in a Million - Bright pink, old fashioned looking, quartered bloom and packed with perfume, the dark green foliage sets off the blooms wonderfully. This rose is set to become a mainstay with rose lovers.
Ginger Kisses – This fruity-perfumed beauty has the most intense, old fashioned style russet orange blooms. As the flowers age, they develop pink tones.
Pope John Paul II – this pure white hybrid tea rose with a very strong fragrance stands out on the mid green foliage showing bronze red when new. A well shaped bushy plant. With its strong upright and uncompromising habit it deserves to be mass planted.
Loving Memory - produces large perfect blooms of cherry red colour with strong stems. A tall upright bush with glossy green foliage, Loving Memory is moderately scented with show potential.
My Mum - this rose is a blend of coral, apricot and pink. A super healthy bush with an abundance of blooms this is a very special rose for your mum.