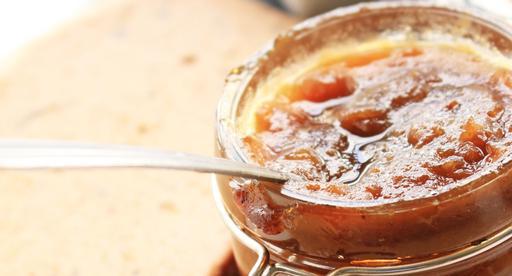 If you have an abundance of green gems, try Barbara's feijoa chutney. With the addition of dates and raisins it's packed with flavour! Enjoy with cheese and crackers, in sandwiches or as a tasty accompaniment to meat dishes.
Ingredients
5 cups feijoa
3-4 white onions chopped
300g raisins
500g dates
500g brown sugar
1 tbsp ground ginger
1 tbsp curry powder
1 tsp ground cloves
1/4 tsp cayenne pepper
3 tsp salt
4 cups vinegar
Combine all ingredients together in a large pot.
Cook slowly for 1 and a half hours.
Thicken with flour as needed.
Pour into sterilised jars and seal.