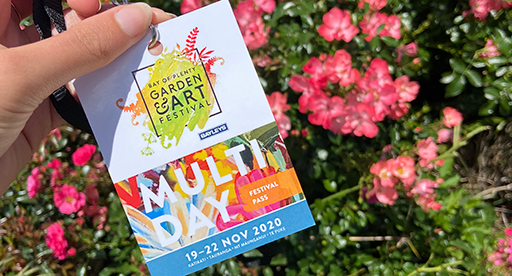 As any keen gardener would agree, gardening is undeniably an art form, right? We think so too! That's why we jumped at the chance to come on board and show our support for the Bay of Plenty Garden and Art Festival for 2020. 
The annual event is organised by The NZ Garden & Art Festival Charitable Trust - a positive and forward-thinking group passionate about gardens, art and promoting the beautiful Bay of Plenty!
This year, the event boasted 80 unique gardens from all over the Bay of Plenty region for attendees to visit over four days. To help get their gardens looking in the best possible shape before the event, each gardener was gifted a bottle of our sustainably sourced Tui Organic Seaweed Plant Tonic.
The festival hub, AKA Bloom in the Bay, was a one stop shop at the Tauranga Racecourse where festival-goers could eat, drink, shop and attend inspiring workshops – covering everything from making seed bombs and bee hotels to how to decorate the perfect Christmas lunch table.
Here, there were several concept gardens which our donation helped make possible. The concept gardens were designed by top-notch local landscape designers and ranged from traditional spaces inspired by the formal racing lifestyle to a garden featuring totems (or pou whenua) created from locally-sourced railway sleepers.
At the Tui stand at the festival hub, we spent the weekend meeting gardening enthusiasts from all over the country, giving advice and selling "BOUNTY" the Garden to Table cook book and our gardening goody bag with all the proceeds donated back to Garden to Table.
Over the weekend we made a total of $1000 which went to Garden to Table to help continue their mission of helping primary school children discover the goodness of fresh seasonal food and how to grow and prepare it.