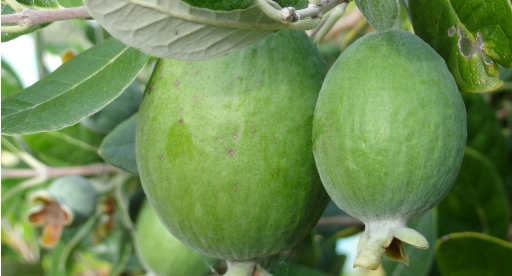 Before you tackle pruning your fruit trees, ensure you know why you are pruning and that you have the right tools for the job. Follow our guide below on why, when and how to prune.
Not all fruiting plants require an annual prune, and some new dwarf cultivars of apples, peaches, apricots and nectarines have been bred to eliminate the need for annual pruning and maintenance.
Why prune:
To reduce the size of the tree, to allow for easier picking and harvest.
To promote flowering and fruiting for an increased yield - pruning encourages fresh new stems, and therefore an increased harvest.
To allow more sunlight and air movement into the plant: a small bird should be able to fly through the centre of the tree. Improved air movement prevents pest and disease problems developing and more light encourages even ripening.
To remove dead and diseased branches and stems, rejuvenating trees.
For a desired shape.
When to prune:
Apples and pears - prune every winter to ensure a good crop of fruit the following season. Note that sometimes due to seasonal fluctuations, pears become biennial fruiters, fruiting better every second season.
Feijoas, olives, figs, Chilean guavas and citrus - prune after harvest finishes. In cold areas, don't prune citrus until after the frosts have passed. It is not necessary to prune every year.
Nectarines, peaches, almonds and plums - w

e recommend to prune stone fruit trees in late summer after fruiting has finished, however it can be done in early-mid autumn if necessary. If you do prune in autumn protect cut wounds with a water based paint or pruning paint to seal the wound and prevent disease entering. 

These fruits don't need pruning every season, and it's important not to prune in winter as it can spread the spores of silver leaf, which is these stone fruits are prone to.
Grapes and kiwifruit - prune in winter, back to 3-5 buds and tie back any long new branches or canes to train into shape.
Cherries and blueberries - do not require a lot of pruning, other than to shape and to remove dead or diseased wood. Both fruit on the same wood for years. The best time to prune is after fruit appears in summer or autumn.
How to prune:
Research your tree variety and the best growing shape for fruit trees i.e. open vase, central leader, trellis, fan, espalier or bush.
Prune on a dry day, to limit the spread of fungal spores and diseases.
Use sharp secateurs to make clean cuts on an angle, above a bud or branch.
Prune lightly rather than excessively.
When trimming or reducing the canopy, make cuts just above an outward facing bud.
Cuts should always be on a 45 degree sloping angle so water doesn't pool and allow fungal disease to enter the wound.
When removing entire shoots cut close to the main branch, rather than leaving a stub.
Remove all clippings and prunings and dispose of dead and diseased material.
Clean tools after use.
Seal cuts larger than 2.5cm with a pruning paste or water-based paint.
Spray deciduous fruit trees in winter with a copper based spray to eradicate over wintering diseases. Spores can over-winter and are spread by air and moisture, as well as tools.
When should I plant
in
Jan
Feb
Mar
Apr
May
Jun
Jul
Aug
Sep
Oct
Nov
Dec
Harvest in

2-3

years