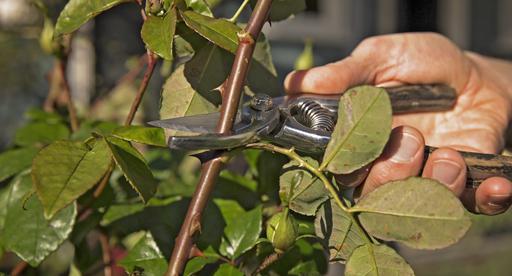 To help grow successful roses it is a good idea to give them an annual prune. Pruning your roses each year will keep them in tip top shape and improve flowering! Here's a guide to pruning roses.
Pruning roses is a task that people are often unsure how to go about. Follow our pruning guide to successfully prune your roses:
Pruning your roses
Prune in mid to late winter.
For best results use clean sharp tools and prune on a clear warm day.
Make all cuts on a 45º angle, just above an outward facing bud.
When pruning remove all dead and diseased stems.
Generally aim to cut the main branches back by half and clear the centre of the plant to allow good air movement, leaving at least three to four main canes in an open vase shape.
Collect any diseased leaves that fall off your rose to stop it spreading.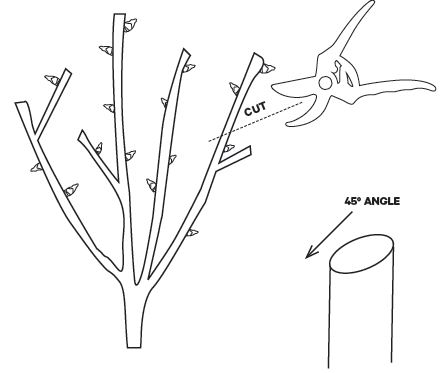 Click here for our Rose Growing Guide
When should I plant
in
Jan
Feb
Mar
Apr
May
Jun
Jul
Aug
Sep
Oct
Nov
Dec
Harvest in

170

days