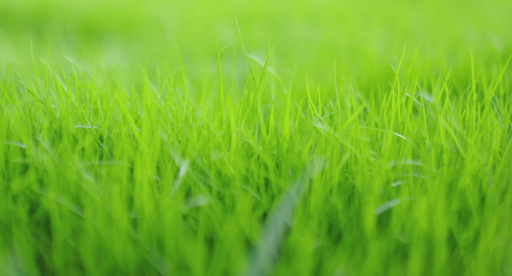 For those in home-improvement mode, spring and autumn are both great times to give your lawn some TLC. A successful lawn takes a little bit of effort, but provides very rewarding results. For help maintaining and touching up your current lawn, follow our top tips to make your lawn the envy of the neighbours!
Repair your lawn
Autumn and spring are the best times to patch a lawn. Restore your lawn to its previous glory by repairing bare patches with the conveniently sized Tui Superstrike Lawn Seed Easycare Patch Pack. Our Easycare blend includes quality fine turf ryegrass and turf fescue and germinates in as little as seven days in ideal weather conditions.

Rake out the dead patches and break up the soil surface. Apply Tui Lawn Preparation Mix over the patch 25-30mm deep. Firm down with the head of the rake or by stamping. Sow Tui Superstrike Lawn Seed Easycare Patch Pack as directed on the pack, making sure the seed is in contact with the Tui Lawn Preparation Mix. Water well and keep moist on a daily basis during the germination period.
You'll be enjoying a patch-free, healthy green lawn in no time.
Tui Tip: If the patches in your lawn are caused by your dog's urine, add vinegar to the dogs water to help neutralise it and prevent it burning the lawn.
Keep your lawn well nourished
Well nourished lawns will have a better chance of keeping weeds, pest insects and diseases at bay. Apply Tui LawnForce New Lawns slow release fertiliser to encourage lush, thick, green growth in your lawn. Once established, fertilise your lawn in spring and autumn with Tui LawnForce All Purpose.
Water your lawn well
Keep your lawn well watered, particularly after sowing new seed and over the warmer months. Add Debco SaturAid to assist with water distribution before sowing lawn seed. Debco SaturAid granular soil wetting agent holds water in the soil and distributes it evenly and directly to the root zone. It will make your watering efforts more efficient, reducing water use by up to 50%.
Greener, thicker lawns
In early spring after winter and autumn after summer, your lawn can be looking a little tired and brown. To get it back to a lush deep green colour apply Tui LawnForce Max Green. Engineered with additional iron to green up your lawn in as little as three days, and essential nutrients for up to ten weeks feeding, Tui LawnForce Max Green delivers long lasting results for your lawn. The ProGrade formulation is trusted by major golf courses and sports arenas across the country, so you can rest assured you're selecting the optimum lawn fertiliser to build a superior lawn.
For more tips check out our Lawn Growing Guide here