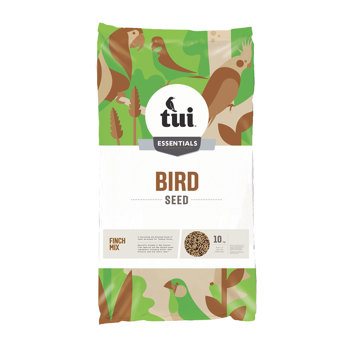 Tui Finch Mix
Finches make perfect pets as they are very quiet and easy to care for. They like to play amongst themselves so it is a good idea to keep more than one. Tui Finch Mix is made up of a healthy and nutritious mix of small seeds that finches can easily digest.
Contains a high quality blend of: Hungarian Millet, White Millet, Canary Seed and Rape Seed.
Directions for use
Feed free choice in a suitable feed container.
Change left over food daily.
Make sure feeding utensils are clean and sterile.
Keep fresh clean water available at all times.
Tui Finch Mix reviews
Be the first to write a review