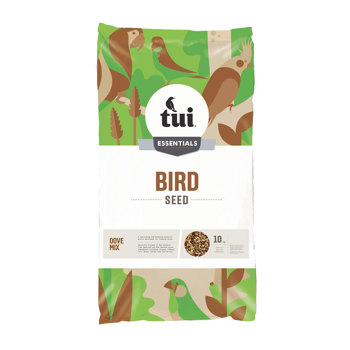 Tui Dove Mix
Doves make great pets due to their quiet, gentle and peaceful nature. They are an excellent bird for someone who is new to caring for birds. Some varieties do better in a cage rather than an aviary so check this information before purchasing the bird. Tui Dove Mix is also suitable for pigeons.
Contains a high quality blend of: Barley, Kibbled Corn, Wheat, Hulled Oats, and Sorghum.
Directions for use
Feed free choice in a suitable feed container.
Change left over food daily.
Make sure feeding utensils are clean and sterile.
Keep fresh clean water available at all times.
Tui Dove Mix reviews
Be the first to write a review