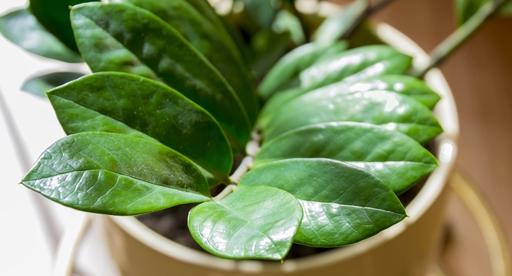 Plants don't have to be confined to the outdoors in the garden, they also make a wonderful addition inside your home. Indoor planting is back in vogue and will take the winter blues away. Liven and freshen up your indoor spaces with a variety of plants, and try growing some edibles indoors so you can enjoy food at your fingertips all year round.

Green goodness
Indoor plants are a decorative addition indoors, breathing colour, life and scent into your living spaces. Choose plants that suit the theme of your home to liven up empty spaces, tables or shelves. There is no limit to the area of your home you can add a house plant to.
Houseplants are also known to add oxygen and purify the air space, contributing to a healthier home.
House plant highlights
The trick for indoor plants is to include easy to care for options that will cope well inside, and also add style where you want it.
Succulents are at the top of the list when it comes to low maintenance and being easy to grow. They are available in a selection of colours including greens, purples, and blues. Plant them in terracotta pots, recycled tin cans or little wooden planter boxes. A little pot of succulents on your desk at work is a refreshing touch!
Quirky, prickly and vibrant, cactus are another low maintenance indoor plant option that can add interest to any space.
If you are looking for a cascading greenery option don't look past ivy. Its flowing foliage stands out draping down off a shelf or table.
Ferns are another great indoor addition. They are a versatile foliage plant and are available in a variety of textures and sizes to suit the style of your room.
Liven up a bare space with a palm or snake plant - both make great statement pieces. Snake plants are great at adding a modern look in a house.
Known for their striking white flowers and green foliage, Peace Lily is a popular indoor plant choice as it is easy to grow. It makes a nice touch to a white room.
Other great indoor plant options include: Fiddle leaf fig trees, Philodendron selloum, Zamioculcas, Sansevieria lotus, Vriesea splenriet, Peperomia and Ceropegia woodii - 'Chain of Hearts' (hanging plant).
Indoor edibles
In addition to growing interesting greenery indoors, try your hand at planting some edibles inside and enjoy fresh homegrown delights at your fingertips throughout the year.
Plant up pots in the kitchen or on a windowsill for easy access when looking to add a flavour punch to your dishes. Chives, coriander, mint, parsley and oregano all grow well indoors.
You can also create a mini salad garden, filling it with your favourite salad ingredients that you can harvest leaf by leaf. Lettuce, mesclun, rocket, pak choi and microgreens work well in pots, a small wooden planter, or recycled tins. Fill them with Tui Vegetable Mix.
Choosing the perfect container
Any container will work as long as it has drainage holes and a decent depth to hold enough potting mix to house the roots. Lack of root room will limit the capacity for a plant to fully develop. Add Debco SaturAid to pots and containers to aid water distribution and retention.
Be creative with your choice of containers and style them to suit you're décor or space - upcycle containers, fill glass bowls, dress up plastic pots - slip them into something more attractive, like a vase, copper or wicker basket, ceramic pot, urn, hessian or a cloth pouch. You could even create your own pots out of concrete - a very trendy option.
As a finishing touch to your potted house plants add some white or coloured pebbles around the base of your plants.
Planting up your indoor plants
Fill your pots with Tui Pot Power, a premium potting mix formulated for both indoor and outdoor potted plants.
Directions for potting new plants:
Water plants thoroughly before potting and allow to drain.
Partly fill your container with Tui Pot Power.
Gently loosen the root ball and position the plant in the centre of the container.
Fill your container with Tui Pot Power up to 3cm from the top.
Tap the container gently on the ground to settle the mix.
Press soil gently around base of plant.
Water your plant well.
Nourish
Plants use nutrients from the soil as they grow, so replenishing the nutrients ensures your plants remain healthy. Controlled release fertilisers are the best option for indoor potted plants. Feed your plants with Scotts Osmocote Pots, Planters & Indoors in spring and autumn.
Water your indoor plants regularly so they don't dry out. A well watered, well nourished plant will have a better chance of keeping insect pests and diseases at bay.
Click here for our top tips to caring for your indoor plants including repotting.