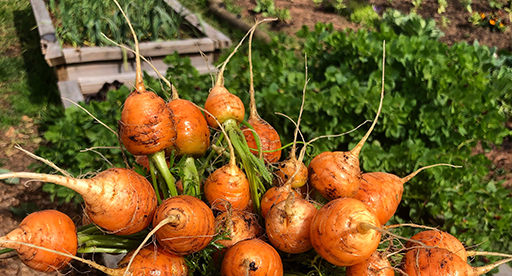 If you're growing from seed, it's time sow seeds for your autumn and winter crops. 
Check out some top crops to try and tips to get your seeds off to the best start.
SEED SOWING TIPS
Crops like broccoli, cauliflower, cabbage, carrots, swedes, turnips and radish are all great options to sow and plant in autumn.

Asian greens are good for autumn planting. Popular varieties include bok choy, tatsoi, wong bok, pak choy, choy sum.

Loose leaf lettuce varieties perform best in autumn as hearting lettuce tend to 'ball' and rot if there is too much rain. Oak Leaf, Drunken Woman, Lollo Rosso, and buttercrunch varieties such as Little Gem are all good options.

Plant broad beans for an early crop, they take 6 months to mature.

Perpetual spinach does well, as does 'Pop Eye' when planted in autumn, they like it a bit cooler.

Sow carrot seeds in situ near onions to help keep the carrot rust fly at bay.

Use young beetroot leaves in salads to add colour and variety.
TOP AUTUMN SEEDS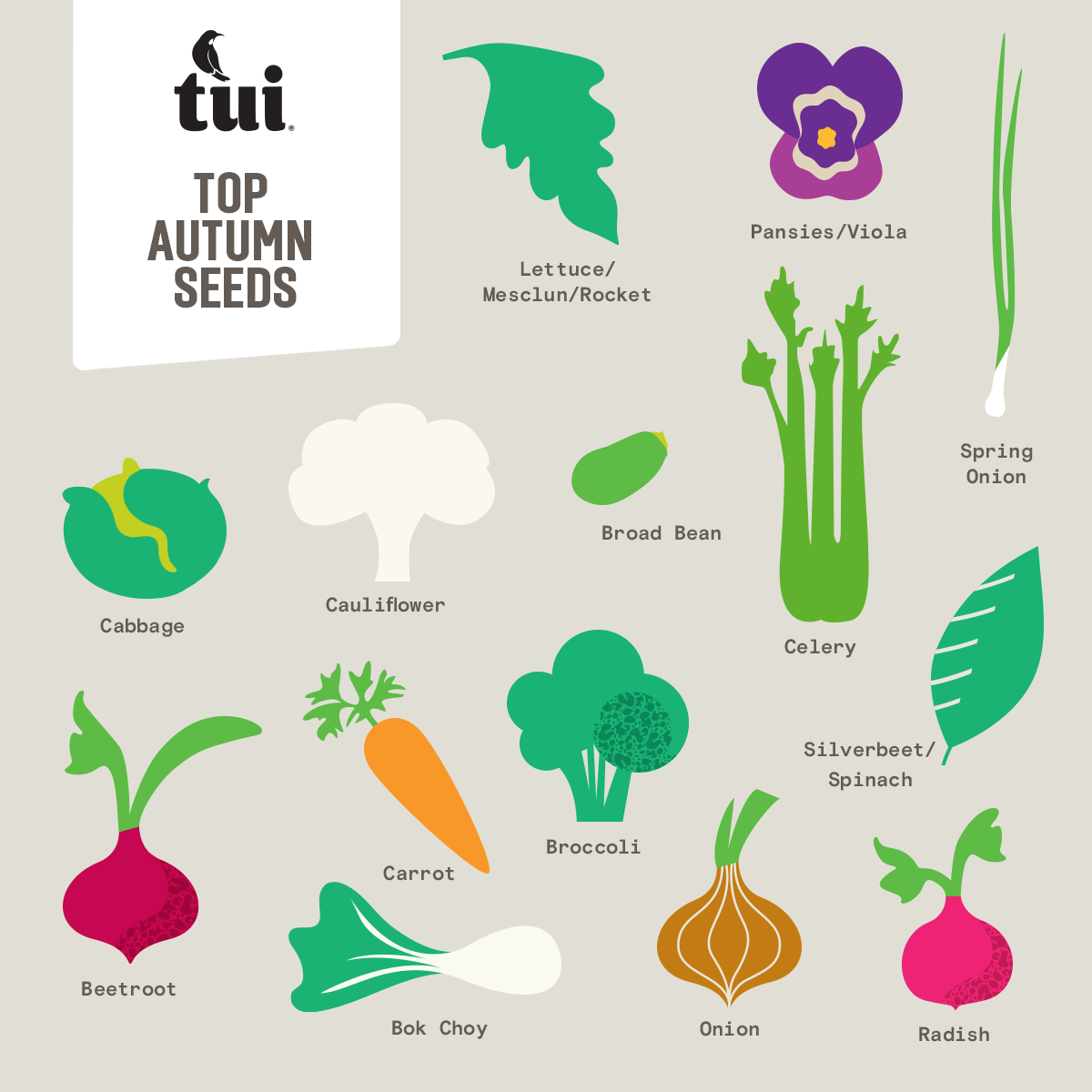 Discover more with our Autumn Garden Guide >
Tui Tip
A good seed raising mix that is light and free draining like Tui Seed Raising Mix will ensure your seeds get the best possible start.
When should I plant
in
Jan
Feb
Mar
Apr
May
Jun
Jul
Aug
Sep
Oct
Nov
Dec
Harvest in

90-120

days