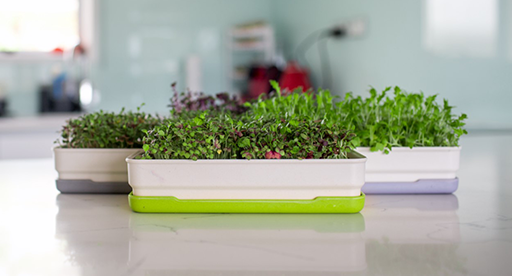 NEW PRODUCT ✨ Tui is excited to be distributing Micropod to help you grow your own greens with ease!
Quick, nutritious, and super tasty, microgreens are crops that the whole family can enjoy growing and sharing in delicious meals at home.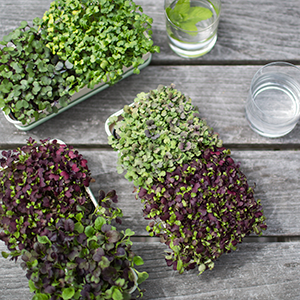 Micropod is a simple, compact and stylish microgreen growing system that's designed to sit inside on your windowsill or kitchen bench. Simply add water, and in 7-15 days, a fresh harvest awaits!⁠
Microgreens are the seedlings of leafy greens, vegetables and herbs. They can have up to 40 times more nutrients than their mature counterparts, and the vivid colours, intense flavours and array of textures can bring any dish to life. Use them in sandwiches, salads, burgers, atop pizzas, blended into smoothies, pestos. Enjoy them on every meal for that extra nutrient boost!
⁠The range includes:⁠
Micropod Starter Kit in 3 colours – Stone, Charcoal and Grass.⁠
12 Pack Seed Mats in three varieties.
6 Pack Seed Mats in two varieties.⁠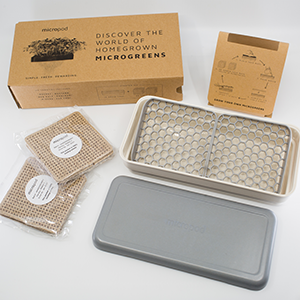 The Micropod Starter Kit blends functionality and aesthetics and will complement any home. Designed to sit on any windowsill or in a warm sunny spot, you can enjoy fresh, homegrown microgreens in less than two weeks by just adding water!
Starter Kit includes:
Growtray and lid - made from bamboo fibres that are eco-friendly, sustainable, biodegradable and dishwasher safe.
Six seedmats (enough for three growing cycles). Varieties include: 2x Rocket, 2x Mizuna, 2x Red Mustard.
2 x honeycomb grills that are specially-designed to support optimal growth.
Dimensions: 110mm x 225mm x 50mm
Available in 3 colours – Stone, Charcoal and Grass.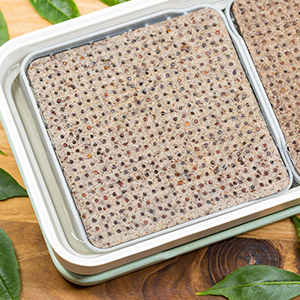 Micropod's patented seedmats are packed full of nutrients to make indoor growing as easy as 'just add water'!
Each seedmat contains approximately 440 individual seeds with embedded nutrients (activated by water). They're also optimally spaced to provide airflow during germination in order to grow fresh, healthy and nutritious microgreens each and every time.
12 Pack Seed Mats are available in three different varieties – Rocket, Mix Pack 1 (Red Mustard, Rocket, Mizuna) and Mix Pack 2 (Mustard, Broccoli, Pak Choi).
6 Pack Seed Mats are available in two different varieties – Wellness blend (Broccoli, Mizuna, Purple Pak Choi) and Spicy blend (Rocket, Red Mizuna & Mustard).
;